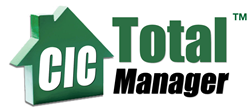 The company welcomes interested multifamily executives and property managers to view their quick demo video and take advantage of their free 30-day trial
Los Angeles, CA (PRWEB) April 28, 2017
CICTotal Manager™, an innovative cloud-based property management software that allows rental companies to Attract, Screen, Rent, Manage, and Collect, has unveiled a few of their rental management features within their property management software. With automated billing capabilities, accounting, and tenant management, the U.S. based firm has introduced their mobile-friendly features within their new video demo.
Available with an internet connection and a smart device, CICTotal Manager™'s mobile capabilities include a website builder, online rental application, and tenant portals. Within the tenant portals, renters are able to pay online, view their tenant statement, or submit (and view the status of) maintenance requests. With the software's unique user controls, CICTotal Manager™ enables the maintenance crew to view work orders and update the status of the repairs right on their cell phone.
With the software's integrated tenant screening and automatic rent and fee posting, users will be able to focus more on tenant acquisition and community marketing. As the secured platform allows property managers to easily access tenant ledgers across all their properties and include specific reminders and notes (like promises to pay and resident complaints) for each renter, streamlining management will be a breeze.
A CICTotal Manager™ subscription is only $1 per unit per month (200 unit minimum) and is integrated with Contemporary Information Corporation's (CIC™) award winning tenant screening at a discounted rate of $14.95 per applicant. The company welcomes interested multifamily executives and property managers to view their quick demo video and take advantage of their free 30-day trial (available for a limited time).
Schedule a consultation by visiting http://www.cictotal.com or call 800-288-4757 opt. 2.