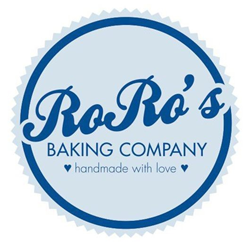 "Being on Good Morning America is an absolute dream for our company. I grew up watching this show. I even stood outside with posters in high school with friends at a taping.....so to see our rolls on the show 15 years later is surreal."
Dallas, Texas (PRWEB) May 01, 2017
RoRo's Baking Company to be featured on Good Morning America's Deals & Steals on Wheels Friday, May 5th in Klyde Warren Park at 5:30 AM. Get up bright and early and join us for a fun and festive time highlighting these mouth-watering cinn-a-rolls and dinn-a-rolls.
The Rise:
RoRo's Baking Company is a family owned and operated Dallas-based company, specializing in delicious handmade rolls. The Grandmother, better known as "RoRo," began baking her rolls many years ago in her kitchen, and sold them around the community. Roro shared, "People went crazy over her Cinn-A-Rolls and Dinn-A-Rolls. Like we mean...really crazy! So, we figured, why not share the love with everyone?"
April 2011 was the offical launch of the business with Cinn-A-Rolls on store shelves. Since then it has been a whirlwind! The company has moved into bigger stores, renovated a warehouse into a commercial baking facility of their own, and launched several new products.
Granddaughter and Roro's CEO, Amy Collins shared this, "We hand make each roll and bake them to perfection in our Dallas facility. All of our products are sold fully baked and frozen...you simply have to heat them up to enjoy. We strive to use only the best natural ingredients while preserving RoRo's delicious recipes. Our rolls represent family, tradition, and love."
Roro's Baking Company mission is to bring back those memories of Grandma's hot, yummy rolls to your busy life. Take a minute, enjoy the simple things in life, and bring a little bit of RoRo into your kitchen.