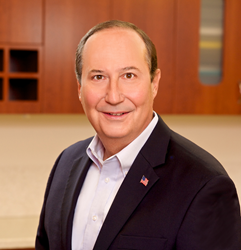 The right equipment will help fulfill pediatric dentists' unique practice needs and help to ensure that this growing patient population receives the care that will shape the rest of their lives.
Clearwater, FL (PRWEB) May 01, 2017
By 2020, it's expected that the number of people younger than 18 years old will exceed 80 million in the United States alone.(1) However, 17.5% of children aged 5–19 have problems with dental caries, and approximately 28% of all preschoolers have untreated cavities.(1,2) In the face of this unprecedented population growth, savvy dentists are shifting focus to the pediatric dental market and utilizing specialized equipment and services, such as those provided by Boyd Industries, to ensure the continued success of their treatments and practice overall.
By the time children graduate from high school, up to 80% have untreated dental caries.(1) Left untreated, tooth decay and caries can lead to infection of the teeth and gums, tooth loss, poor eating habits, lack of sleep, and deceases in functional ability in school and at home.(3) Children with poor oral health and hygiene are also more likely to have lower self-esteem and lack appropriate social development.(3) If dentists don't timely intervene, it's possible that untreated caries and other oral problems can develop into more serious infections requiring hospitalization and surgery.(3)
Only about 6,000 dentists currently specialize in treating pediatric patients, creating a tremendous need for care within this patient population, as well as a wealth of opportunity for dentists.(4) Universities have increased the number of special education programs in pediatric dentistry, from 61 in the early 2000s to 77 in 2014, to boost the number of practicing pediatric dentists nationwide.(5) By offering exclusive services to young patients, pediatric dentists have enjoyed substantial increases in earnings: in 2015, the average annual net income for pediatric dental specialists was $284,670,(6) making this sector one of the highest earning dental specialties.
Adrian LaTrace, CEO of Boyd Industries, says, "The results of untreated tooth decay and cavities in children are already well documented, and many dentists are beginning to realize how demand for their services will grow as the pediatric segment of the population continues to increase. Many dentists are beginning to invest in specialized pediatric dental equipment and supplies that will allow them to treat individuals within this specific patient population."
LaTrace noted, "By investing in high-quality specialized pediatric equipment, pediatric dentists help ensure that they can treat more patients and have lower practice operational costs over time. The right equipment will help fulfill pediatric dentists' unique practice needs and help to ensure that this growing patient population receives the care that will shape the rest of their lives."
For interested pediatric dental professionals, Boyd Industries will proudly feature products from their pediatric offerings at the American Academy of Pediatric Dentistry's 70th Annual Session, to be held in Washington, D.C., from May 25–28. Dentists and other attendees will have the opportunity to view a selection of Boyd's pediatric equipment in person and to ask questions and receive additional information from members of Boyd's knowledgeable and friendly team.
About Boyd Industries:
Boyd Industries is a market leader in the design and manufacture of specialty dental and medical operatory equipment. Its high-quality and reliable equipment has been the choice of orthodontists, pediatric dentists, oral surgeons and other healthcare professionals for over 55 years. Boyd's products include a full line of dental exam, treatment and surgical chairs, dental delivery systems, LED exam and surgical lighting, custom sterilization and storage cabinetry, doctor or assistant seating, and video game consoles.
Boyd equipment is specifically designed to provide maximum practice productivity while incorporating ergonomic characteristics for the doctor, staff and patient. As an original equipment manufacturer, Boyd uses a vertically integrated manufacturing approach to assure it meets high quality standards. This approach allows Boyd to control each step of component fabrication and product assembly. To learn more about Boyd products, please visit http://www.boydindustries.com/home.
About Adrian LaTrace:
Adrian E. LaTrace comes to Boyd Industries with more than 25 years of leadership in companies ranging from start-ups to large public corporations in the healthcare, renewable energy, and aerospace industries. His experience in developing high-performance organizations is helping Boyd provide leadership for the dental equipment needs of the future.
Sources:
1. The new economics of pediatric dentistry. Dental Economics. http://www.dentaleconomics.com/articles/print/volume-101/issue-2/features/the-new-economics-of-pediatric-dentistry.html
2. Oral and Dental Health: FastStats. Centers for Disease Control and Prevention. https://www.cdc.gov/nchs/fastats/dental.htm
3. The Consequences of Untreated Dental Disease in Children. California Dental Association. http://www.cda.org/Portals/0/pdfs/untreated_disease.pdf
4. "Professionally Active Dentists by Specialty Field." The Henry J. Kaiser Family Foundation. N.p., 28 Nov. 2016. Web. 28 Apr. 2017.
5. Trends in Pediatric Dentistry. AAPD Pediatric Oral Health Research and Policy Center. http://www.aapd.org/assets/1/7/Trends_in_Pediatric_Dentistry-2015.pdf
6. Recent Trends in the Market for Oral Surgeons, Endodontists, Orthodontists, Periodontists, and Pediatric Dentists. American Dental Association Health Policy Institute. http://www.ada.org/~/media/ADA/Science%20and%20Research/HPI/Files/HPIBrief_0217_1.pdf?la=en