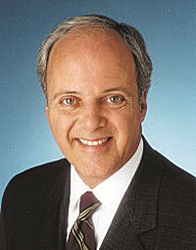 Brazilians and South Americans have long been drawn to Miami and our global city
Miami, FL (PRWEB) May 02, 2017
Brazil is the top foreign country searching for Miami real estate, according to new data from the MIAMI Association of REALTORS® (MIAMI). Brazil registered the most South Florida property searches among all countries on MIAMI's portal, http://www.Miamire.com, in February 2017.
Brazil led the MIAMI rankings for 13 consecutive months, from June 2014 through June 2015. The South American country had been rising in the rankings recently, finishing second in January 2017. Venezuela and Colombia finished second and third, respectively, in February 2017. Russia, which led the rankings in November and December, had the fifth-most web searches. Mexico makes its first appearance in the Top 10 since it took No. 10 in May 2016.
"Brazilians and South Americans have long been drawn to Miami and our global city," said Christopher Zoller, the 2017 MIAMI chairman of the board. "But what's interesting about the February 2017 search rankings is its continental diversity. South America, North America, Asia and Europe are all represented, and that's reflective of the diversification of Miami real estate buyers."
The top-10 countries visiting Miamire.com in February 2017:
1. Brazil
2. Venezuela
3. Colombia
4. Canada
5. Russia
6. India
7. Argentina
8. Philippines
9. Spain
10. Mexico
The top-10 countries visiting Miamire.com in February 2016:
1. Colombia
2. Venezuela
3. Brazil
4. Argentina
5. Philippines
6. Canada
7. United Kingdom
8. India
9. Mexico
10. France
Brazil: A Top Market for South Florida Real Estate
Brazilian home buyers purchase the third-most South Florida real estate among all international consumers, according to the 2016 Profile of International Home Buyers of MIAMI Association of REALTORS® (MIAMI) Members. Brazilians had a 10 percent share of all international purchases in South Florida. Venezuela (15 percent) and Argentina (11 percent) finished ahead of Canada.
Brazilian consumers had the highest average purchase price ($775,000) among South Florida international clients, according to the 2016 MIAMI report.
Brazil had the second-most home purchases in Miami-Dade County (15 percent), trailing Venezuela (17 percent). Brazilians purchased the fifth-most properties in Broward (10 percent) and the third-most in Palm Beach (7 percent).
Georgia Leads All States in Miami Real Estate Searches
Georgia registered the most domestic Miami web searches in February 2017. Georgia has led the domestic rankings in two of the last three months.
The top-10 U.S. states searching Miamire.com in February
2017: 1) Georgia, 2) New York, 3) California, 4) Texas, 5) Illinois, 6) Virginia, 7) North Carolina, 8) New Jersey, 9) Massachusetts, 10) Pennsylvania
2016: 1) Texas, 2) California, 3) New York, 4) Georgia, 5) Tennessee, 6) Illinois, 7) Michigan, 8) North Carolina, 9) Pennsylvania, 10) Indiana
International Demand
Realtor.com international search data, which normally appears in this space, was not available in February 2017. The top-10 U.S. markets for international real estate demand and the top-five markets for consumers worldwide will be included when March rankings are released.
About the MIAMI Association of REALTORS®
The MIAMI Association of REALTORS® was chartered by the National Association of Realtors in 1920 and is celebrating 97 years of service to Realtors, the buying and selling public, and the communities in South Florida. Comprised of six organizations, the Residential Association, the Realtors Commercial Alliance, the Broward Council, the Jupiter Tequesta Hobe Sound (JTHS-MIAMI) Council, the Young Professionals Network (YPN) Council and the award-winning International Council, it represents 46,000 real estate professionals in all aspects of real estate sales, marketing, and brokerage. It is the largest local Realtor association in the U.S., and has official partnerships with 161 international organizations worldwide. MIAMI's official website is http://www.miamire.com
###