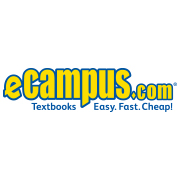 The eCampus.com ALL Access program is helping higher education reduce costs, simplify the complexities of textbook procurement, and eliminate the classroom challenges of limited course material access.
Lexington, Kentucky (PRWEB) May 02, 2017
eCampus.com, an industry-leading online retailer of textbooks and digital materials, has announced that it has completed the transaction to acquire the digital assets of Rafter, a course materials management company. The purchase of Rafter digital assets further enhances eCampus.com's ability to provide students with 100 percent of their assigned print and digital materials. For one predictable and low flat rate, students will receive all required course content, including textbooks, workbooks, novels, access codes, and eBooks. The program enables students to save on average up to 50% or more off of current textbook costs.
By leveraging a portfolio of newly acquired Rafter assets, including Rafter360 software, trademarks, Rafter.com, Rafter IQ, and additional patents and resources, eCampus.com will provide colleges and universities with the most versatile and cost-conscious course materials management options. The Rafter purchase will expand and compliment eCampus.com's existing one-price models for K-12 and higher education by now offering this innovative program, known as eCampus.com ALL Access, as an available option within their Virtual Bookstore Division. This enhanced service reflects eCampus.com's desire to simplify the growing complexity of managing course materials for its partners while meeting the demands of an ever-changing digital culture.
Matt Montgomery, President and CEO of eCampus.com, commented on the advantages available to potential partners:
"The textbook delivery and management landscape is changing as institutions with traditional bookstores are facing stiff competition from online retailers like Amazon, Chegg, and eCampus.com. Through the purchase and repurposing of Rafter assets, the eCampus.com ALL Access program is helping higher education reduce costs, simplify the complexities of textbook procurement, and eliminate the classroom challenges of limited course material access. Students will enjoy significant cost savings - more than 50% - off of their current purchasing methods, complete with flexible delivery options. Faculty equally benefit from the program's intuitive adoption tool that allows professors the academic freedom to easily discover and adopt both print and digital materials regardless of publisher or platform."
The eCampus.com ALL Access program provides unrivaled options for higher educational institutions to meet the demands of rising textbook operational costs. By including the cost of all course materials in tuition, eCampus.com ALL Access will simplify the textbook purchasing dilemma for students and level the playing field by ensuring all students have the correct materials at the right time. Students having course materials on the first day of class is a key indicator for success and retention. Through ALL Access, institutions will ensure student success from day one.
Benefits to adopting the eCampus.com ALL Access Program include:

Significant cost savings off of traditional purchasing - more than 50%
All-inclusive course materials solution for one competitive, flat fee
Management of all physical and digital inventory
Assurance that the correct course materials are delivered by the first day of class
Flexible delivery and pick up methods, including free shipping and on-campus support
Academic freedom for instructors to choose their adoptions regardless of publisher or platform
Intuitive adoption tool for faculty to easily discover and adopt both printed and digital materials
Ship-to-store software to aid in dispersing and collecting ALL Access materials in the bookstore
Liquidation of bookstore inventory, eliminating future financial and textbook management risks
eCampus.com has successfully transitioned 8 out of 12 former Rafter customers to the ALL Access program. "This is a fantastic model for purchasing required course materials for campus success," said Montgomery. "Our unmatched customer service is evidenced in our attention to detail, including how we individually package, label, and deliver course materials by student name, alleviating the challenges of bookstore personnel performing warehouse functions on site. Our program increases affordability, promotes improved retention, and gives our partner institutions the freedom of choice when it comes to the best available content."
The purchase remains subject to customary closing conditions. To learn more about the eCampus.com ALL Access program, visit http://ecampusvirtualbookstore.com or contact Daniel Ayers, VP of Sales, at dayers(at)ecampus(dot)com.
About eCampus.com
eCampus.com is a premier online retailer of new, used, and electronic textbooks for sale or rent, study materials, and book buyback services. The website launched on July 2, 1999, the birthday of original investor Dave Thomas of Wendy's, and pioneered selling used textbooks online. Unlike other dot-com companies at the time, eCampus.com's executive team brought with them invaluable experience in the textbook industry. The company has repeatedly found success in their ability to be agile and innovative, adapting to the ever-changing textbook market. eCampus.com's mission is to set online bookstore industry standards for savings, selection, convenience, and customer service as expressed in its slogan "Textbooks Easy. Fast. Cheap!"
About the eCampus.com Virtual Bookstore Division
Since 2002, the eCampus.com Virtual Bookstore Division has enabled colleges, universities, and K-12 schools to streamline their textbook fulfillment processes while allowing students to obtain all of their course materials through an online virtual bookstore. The company has perfected their Virtual Bookstore model, which is powered by proprietary software that is unrivaled in the online textbook industry. The eCampus.com Virtual Bookstore Division currently serves as the official bookstore for over 250 institutions nationwide, with growth experienced each year.