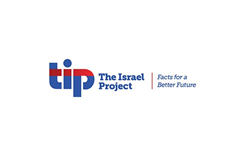 WASHINGTON (PRWEB) May 01, 2017
Join The Israel Project as Ambassador Dennis Ross conducts an on-the-record conference call with journalists to discuss expectations for the upcoming meeting between Palestinian Authority President Mahmoud Abbas and U.S. President Donald Trump.
What:
On-the-record conference call with Ambassador Dennis Ross
When:
TODAY: Monday, May 1st @ 2:30pm EST
Dial-in Instructions:
US Dial-in:
1-866-710-0179
Outside US Dial-in:
1-334-323-7224
Passcode:
3067
This call is on-the-record. If you plan to call in, please RSVP to events(at)theisraelproject(dot)org with your questions.
About the speaker:
Ambassador Dennis Ross is counselor and William Davidson Distinguished Fellow at the Washington Institute for Near East Policy (WINEP). Prior to returning to the Institute in 2011, he served two years as special assistant to President Obama and National Security Council senior director for the Central Region, and a year as special advisor to Secretary of State Hillary Rodham Clinton. For more than twelve years, Ambassador Ross played a leading role in shaping U.S. involvement in the Middle East peace process and dealing directly with the parties in negotiations. A highly skilled diplomat, Ambassador Ross was U.S. point man on the peace process in both the George H. W. Bush and Bill Clinton administrations.
About The Israel Project:
The Israel Project is a nonprofit, nonpartisan, educational organization that provides factual information about Israel and the Middle East to the media, policymakers and the public. Visit http://www.theisraelproject.org for more information.