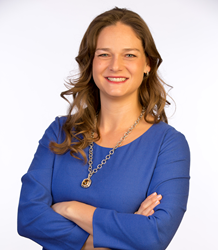 Tina's commitment to the community and this company is unparalleled.
NASHVILLE, Tenn. (PRWEB) May 04, 2017
Nashville-based financial services company Advance Financial announced the inclusion of Chief Executive and Chief Experience Officer Tina Hodges on the Nashville Business Journal's Women of Influence list for 2017. Hodges was honored in the Family Business category.
Advance Financial has become one of the fastest growing companies in its industry, and its success is due in large part to Hodges' unique vision and guidance. Committed to growing the company's community outreach, she, with the help of VP of Corporate Citizenship, Shantrelle Johnson, founded the Advance Financial Foundation in 2014. The Advance Financial Foundation annually awards grants to organizations committed to education, health and wellness, as well as scholarships to deserving high school seniors. The Foundation also sponsors events for numerous organizations and causes throughout the state of Tennessee.
"Tina's commitment to the community and this company is unparalleled," said Mike Hodges, chairman of Advance Financial. "Our employees and the residents in the communities we serve are like family to her and she works tirelessly to help them grow and thrive in every way possible. She is most certainly a women of influence."
When not at work, Hodges serves as a board member for Volunteer Tennessee. There, she promotes volunteerism in Tennessee, manages the finances for Americorps, facilitates an awards program that honors a child and adult volunteer in every county and coordinates a service day with Miss Tennessee.
To select this year's honorees, the Nashville Business Journal collected nominations from the public. Submissions were reviewed by an independent panel of judges, made up of winners from previous years, who scored nominees based on professional accomplishments and community involvement.
All honorees were recognized at a special awards luncheon in February. Click here to learn more about Tina Hodges.
About Advance Financial
Advance Financial, founded in 1996, is a family owned and operated financial center based in Nashville, Tenn. The company currently operates more than 70 locations throughout Tennessee and employs more than 700 local representatives. By focusing on a wide variety of financial services – including wire transfer, bill payment, unlimited free money orders and FLEX loans – they are committed to building long-lasting, strong relationships with every customer. Advance Financial recently earned an A+ rating from the Better Business Bureau and was named to the Inc. 5000 list of the fastest-growing private companies in the country for the fifth year in a row.