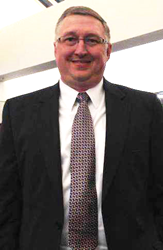 I'm extremely excited to lead such a talented team of people to bring these services to our customers who are adopting a 'Cloud First' strategy.
Atlanta, GA (PRWEB) May 01, 2017
Corus360, a technology-led organization that strives to empower clients through people, technology, and resilience, announced today the establishment of their new Cloud and Applications practice. This division will focus exclusively on enabling clients to leverage cloud technology and methodologies to improve business agility. Corus360 recognizes that many organizations are taking a "Cloud First" approach to supporting business requirements with technology solutions. In response to these changes, Corus360 is increasing focus on their ability to rapidly deliver these services for clients.
Corus360 appointed Michael Chapman as Vice President of their newly created practice. Chapman spent the last four years leading the organization's Cloud and Collaboration Practice. Under his leadership, Corus360 has become a Microsoft Gold certified partner with a Gold competency in Microsoft Cloud Productivity and an Amazon Web Services (AWS) Consulting Partner and Channel Reseller. Additionally, Chapman's team has successfully delivered more than 110 Software-as-a-Service, Platform-as-a-Service, and Infrastructure-as-a-Service projects for clients in North America and Europe.
During a recent conference, Chapman asserted, "The key to business agility in the years to come will depend on the ability to intelligently leverage emerging cloud technologies to reduce time to market and develop the capabilities for continuous delivery." When asked about the creation of Cloud and Applications, Michael stated, "I'm extremely excited to lead such a talented team of people to bring these services to our customers who are adopting a 'Cloud First' strategy. It's a time of great change, and Corus360 understands the value of cloud technology. We know that cloud isn't hosting, that it isn't infrastructure, and that it's certainly not simply migrating on premise workloads to run somewhere else. It's allowing organizations and consumers to access services without concern for the underlying compute, storage, and memory. For many of our customers, it's about enabling them to provide services to their consumers without making large, potentially dangerous capital investments."
Chapman's goal for Corus360 is to become a trusted visionary organization postured to lead clients towards the cloud solutions and support models that best suit their businesses through their Cloud and Applications division. Key to this is ensuring that Corus360's engineers are well-versed in the best methods of architecting Microsoft Azure, AWS, and IBM Bluemix services for consumption. Corus360's engineers bring agility and continuous application delivery to the forefront of their solutions, thereby enabling clients to respond to emerging market demands. This will give Corus360's clients the capability to quickly respond to conditions of economic growth and delays, while providing protection from the risk exposure that results from significant capital investments. Once cloud services are configured, Corus360 will also work with clients to establish the best support model for meeting their Service Level Agreements. In the long term, Cloud and Applications will assist client organizations in transitioning their technology departments into service centers through training on cloud provisioning and administration skills.
"Helping our clients to grow their competitive advantage as the market evolves has always been one of our primary goals," said Justin Hall, VP of Strategy at Corus360. "The establishment of Michael's Cloud and Applications team is a result of reaching for that goal. With this new practice, we will be able to better support our clients as they transition to the cloud."
About Corus360
Corus360 is an innovative solutions company that empowers organizations to build, transition, and ultimately transform their environments to reach desired outcomes by selecting the right people, implementing ideal technologies, and planning for seamless resilience. For more information, visit http://www.corus360.com.