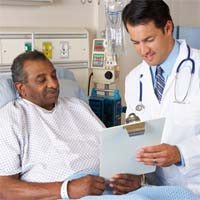 The median survival time after EPP was significantly longer in 21 patients who received additional chemotherapy...
Raleigh, NC (PRWEB) May 01, 2017
A new study out of Hyogo, Japan suggests that mesothelioma patients who relapse after extrapleural pneumonectomy (EPP) surgery may extend their survival with additional rounds of chemotherapy. Surviving Mesothelioma has just posted news of the report on its website. Click here to read the details.
The Hyogo College of Medicine study focused on 39 patients with malignant mesothelioma whose cancer started growing again in the months after they had lung-removing EPP surgery. The median time to relapse was just under a year.
According to the study in the International Journal of Clinical Oncology, mesothelioma patients who underwent additional chemotherapy after relapse experienced better outcomes.
"The median survival time after EPP was significantly longer in 21 patients who received additional chemotherapy than in 18 patients who did not," says Dr. Teruhisa Takuwa with Department of Thoracic Surgery at Hyogo College of Medicine.
"The treatment path is not always clear for mesothelioma patients after first-line therapy fails, since there is no universally-accepted second-line treatment" says Alex Strauss, Managing Editor for Surviving Mesothelioma. "With median mesothelioma survival times more than three years after surgery, this study suggests that there is reason to hope, even after relapse."
To read the details of the new study including a comparison of survival times between patients who did and did not have additional chemotherapy, see Additional Chemotherapy Extends Survival in Relapsed Mesothelioma Patients, now available on the Surviving Mesothelioma website.
Takuwa, T, et al, Post-recurrence chemotherapy for mesothelioma patients undergoing extrapleural pneumonectomy", April 24, 2017, International Journal of Clinical Oncology, Epub ahead of print, https://link.springer.com/article/10.1007/s10147-017-1126-x
For more than a decade, Surviving Mesothelioma has brought readers the most important and ground-breaking news on the causes, diagnosis and treatment of mesothelioma. All Surviving Mesothelioma news is gathered and reported directly from the peer-reviewed medical literature. Written for patients and their loved ones, Surviving Mesothelioma news helps families make more informed decisions.