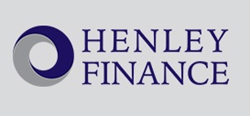 A useful and easy to use tool that makes getting a loan easier than ever
London, England (PRWEB UK) 2 May 2017
Bridging finance company Henley Finance have announced their first App, which will make it easier than ever to apply for finance needed for property development. This is the first app to be launched by a bridging finance company. The new App, set to be released next month, will enable Henley Finance to provide a better and faster service for it's clients and will be available free on the App Store.
Henley Finance have set the release date for 1st of June 2017, at which time it will available for free download. The app was conceptualised by founder Richard Butler Creagh in order to make the registration process easier for new and existing clients. It will also contain a 'Tool Box' for the professional property developer including a 'price-per-square-foot calculator' and a 'loan-to-value calculator'.
Richard Butler Creagh stated:
''This is an exciting milestone for Henley Finance and will enable the company to become more competitive than ever. This App will make the process of obtaining essential information needed to approve a loan the most efficient possible and make our decision time even shorter. This will allow developers to get their necessary funding in time to secure the deal, which is what we want.''
The bridging finance company have let only one App review blog take the first look at their new app. CloudyTech.net were given the exclusive opportunity to review the app in it's final stages of testing. They labelled it: ''A useful and easy to use tool that makes getting a loan easier than ever'' by making applications faster and easier. They loved the 'Tool Box' and praised it as the first App of its kind from a bridging finance company.
Find out more about the new App and how it works on the Richard Butler Creagh profile page of the Henley Finance website. Henley Finance Ltd is a specialist lender providing bespoke short and medium-term funding solutions to the residential and commercial property markets. They offer Mezzanine Finance for a range of property purchases, working capital for developments, and can provide fast completion on property purchases with funds available to client in less than a week. Bridging loans can be arranged for sole traders, limited companies, partnerships and private individuals. If you are interested in this service contact Richard Butler Creagh through the Henley Finance website.