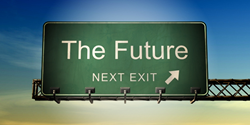 What Makes DOSS Different? EVERYTHING!
Houston, Texas (PRWEB) May 01, 2017
Today is the 1st day of National REALTOR® Open Enrollment. A Digital Real Estate Assistant, DOSS is currently enrolling every REALTOR® throughout the country to take advantage of their free CRM and for those that qualify, to receive "smart" leads in your market area. Partnered with IBM Watson, DOSS is an advocate for REALTORS® with a razor sharp objective to: Lower cost, increase revenue, and save time. Created by real estate industry insiders, DOSS is BETTER. FASTER. SMARTER.
WHAT EXACTLY IS DOSS: DOSS is a Digital Real Estate Brokerage. Home search via the internet hasn't changed much in over a decade. Traditionally, people have been limited to searching only by bedroom count, number of bathrooms, price, square foot, and zip code. However, starting September 1, 2017, DOSS will evolve the way the world searches for a place to live by empowering people to deep dive directly into more data to search by amenities and features. The DOSS Team believes that people want more information about properties to make an educated decision for what will be more than likely the most expensive purchase and/or sale of their lives. In addition, unlike anything that currently exist, this search can be done via natural language text or voice activated search like using Alexa, Cortana, or Siri. However, it's better and cognitive, and specifically built for the real estate industry.
WHAT MAKES DOSS DIFFERENT: EVERYTHING. Other than the fact that DOSS is also a real estate search engine, there isn't anything that currently exist that's remotely close to the housing ecosystem that defines this platform. Unlike ever before, DOSS leverages Artificial Intelligence, Image Recognition, Machine Learning, and Predictive Analytics to totally make searching for homes more efficient, engaging, and fun. In addition to that, DOSS gives sellers more information than any platform that currently exist by giving them more accurate valuation tools and direct access to REALTORS® that are experts in their local market. Lastly and not least, DOSS empowers users to see what the utility bill(Electric, Gas, and Water) would be on every property actively listed in the United States. For REALTORS®, they are offering every Agent in the country a free state of the art CRM to better manage their database of clients.
By getting rid of search bars and drop down menus, DOSS is able to better help Buyers, Realtors, and Sellers get accurate, easy, and instant answers about any property in the country without fail, 24 hours a day and 7 days a week including holidays. DOSS is the future of home search. By connecting Consumers(Buyers and Sellers) with REALTORS®, DOSS raises the bar by actively partnering with the real estate industry via new ways to executing the basics. DOSS is here to support you! Sign up with DOSS today at http://www.AskDoss.com.