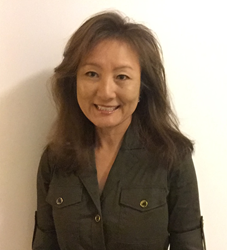 I feel good when I help customers learn the software and improve the business. Together, we find solutions for their pain points.
El Paso, TX (PRWEB) May 02, 2017
EpiCenter, a leading authorized partner of Epicor Software that blends its manufacturing history with Epicor software expertise to empower clients to compete at top levels, announced today that its west coast division has added another consultant, Kristine Lim. In her new role, Lim will work with EpiCenter clients to support their enterprise resource planning (ERP), financial accounting processes, order, inventory and purchasing management, distribution and logistics management. 
A California native, Lim rounds out the "Epi West" team. She lives in the Los Angeles area but will work out of EpiCenter's El Paso office, which covers the west coast. Currently registered in a dozen states, in addition to the El Paso offices, EpiCenter has offices in Minnesota, New Jersey, and Westfield, MA.
"From southern California to Seattle, WA, Kristine has worked with aerospace and defense and high-tech organizations, including those that specialize in repetitive manufacturing," says EpiCenter President Jeff Glaze. "Her ability to understand the client's needs and business requirements and develop creative solutions to meet their objectives, even in a fast-paced, high-pressure setting is impressive."
When beginning her career, Lim hoped to be a teacher, but her interest in the high-tech industry pointed her toward consulting instead. She realized that was a way to incorporate her desire to teach, since training and education plays a major role in helping clients get the most out of their ERP systems. "I feel good when I help customers learn the software and improve the business," says Lim. "Together, we find solutions for their pain points."
# # # #
ABOUT EPICENTER
A full-service, value-added reseller for Epicor, EpiCenter follows Epicor's Signature Methodology along with industry-specific expertise from its extensive background in engineer-to-order and make-to-stock manufacturing and distribution. Offering tools acquired as a former manufacturer itself, EpiCenter assesses people and production needs first, and then translates those requirements to the software. Clients include companies in aerospace and defense, medical device, electronics and high tech, tool and die, rubber and plastics, fabricated metal, furniture and fixtures, energy, automotive, industrial machinery, firearms, biomedical, foam products, machine shops, and distribution. For more information, contact http://www.epicentererp.com