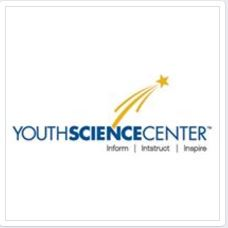 $25,000 Donation by Battery Recycler Quemetco "Gives Our Kids Great Hope and a Chance to Excel in Science" - Youth Science Center (YSC)
Hacienda Heights, CA (PRWEB) May 02, 2017
The Youth Science Center (YSC), a leading non-profit organization dedicated to improving STEM education (Science, Technology, Engineering and Mathematics) to young people in the San Gabriel Valley, announced the generous donation of $25,000 by local battery recycler Quemetco to help YSC expand its programs and infrastructure.
"We are so very grateful for – and inspired by – the generous support of Quemetco, a true local business success and community partner," said Ron Chong, YSC Board Chairman. "Too many in our community are never afforded the opportunity to thrive in STEM subjects because our educational systems lack either the resources or focus, or both.
Thanks to Quemetco's generous support, which has been steadfast over many years, we are able to continue expanding our reach and programming to give thousands of young people in the San Gabriel Valley this invaluable experience that will help allow them to reach their fullest potential."
Since 1962, the Youth Science Center's mission has been to inform, instruct and inspire people of all ages and backgrounds to discover the excitement of science and technology through exhibits and programs that promote learning through interaction. The organization has made significant inroads over the years in developing and presenting science, math and computer classes for students in grades K through 8 living throughout Los Angeles County's San Gabriel Valley.
In operation since 1959 and located in the City of Industry, Quemetco is hailed as the only lead battery recycling facility in the Western United States, employing upwards of 250 local residents and recycling approximately ten million batteries every year. The company has also been actively involved in supporting local educational and charitable causes in the San Gabriel Valley and Southern California region.
In addition to its regular support and leadership with YSC, Quemetco has over the past 10 years contributed more than $250,000 to science programs within the Hacienda-La Puente School District, which has helped to advance important science-based educational activities and causes for children in the district and community.
"Giving our kids the best possible educational confidence, resources and support is vitally important to helping them thrive as students," said Scott Bevans, Quemetco Plant Manager who serves on the organization's board of directors. "We are very impressed with the great work the Youth Science Center has done to equip and motivate young minds to excel in math and science, and we're proud that Quemetco can help them do even more to promote their mission in the years to come."