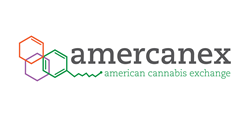 "Our new organizational leadership will give us the flexibility, knowledge and relationships needed to achieve substantial growth and success in this marketplace." Steve Janjic, CEO
Denver, Colorado & Toronto, Canada (PRWEB) May 01, 2017
Green Tree International, parent company of Amercanex, announced today that Dennis Garces will be joining the company as President. He brings more than 25 years of experience as a senior executive at the Canadian offices of A&M, PolyGram Music, Universal Music, Sony Music as well as BMG US, having been a key executive in the marketing campaigns for MuchMusic's Much Dance & Big Shiny Tunes, American Idol compilations, Mattel's Barbie music series and the Grammy Awards' music series.
"Dennis has an incredible reputation in the digital, brand and entertainment industry," said Steve Janjic, CEO of Green Tree International. "We are delighted to have him join our executive team. His innovative marketing, business development, digital and media strategies, along with his extensive entrepreneurial experience, are a huge asset to our company."
Garces assumes the role of President. Current President Michael Herron will take on new responsibilities as the Chief Operating Officer, overseeing the strategic leadership of the company's operational controls and management. Adam Martin will become Head of Product Development, coordinating the long-term development and expansion of Green Tree International.
These leadership changes were made as Green Tree International has opened their Canadian headquarters in Toronto, Canada. The launch comes at an important time for the industry as it moves forward in Canada.
"Our success throughout North America has shown that need for our technology platforms and solutions in the cannabis industry," says Janjic. "Our new organizational leadership will give us the flexibility, knowledge and relationships needed to achieve substantial growth and success in this marketplace."
"I am excited to take on this role and join the experienced team here at Green Tree," said Garces. "I believe their innovative technology and software platforms will revolutionize the cannabis industry in Canada and the United States by combining transparency, compliance, security, financial accountability and public safety."
Garces has launched campaigns for clients around the world, including Sony, Universal, Proctor & Gamble, SAB Miller, Toyota, Lexus, Rogers Wireless, Disney, Walmart and AT&T, as well as Rock the Vote during the 2008 US Presidential election. He was a partner in a pioneering social publishing agency MTHRTY (which was sold in 2012), and helped found a data-analytics firm called InsightAction, Inc. In addition, Garces has served as an advisor for several investors, media-tech and fin-tech start-up firms.
About Green Tree International and Amercanex:
Amercanex launched ACExchange, the cannabis industry's first fully electronic marketplace. Our comprehensive suite of tools for cultivators, dispensaries, manufacturers, vendors and regulators helps create a neutral, transparent and non-manipulated arena for cannabis market participants and government regulators. Four powerful platforms – ACExchange, ACEpay, ACEtrak and ETTAS – are revolutionizing the cannabis industry. To learn more, please visit http://www.amercanex.com.