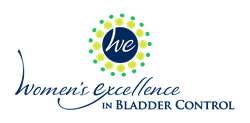 Clarkston, Birmingham, and Lake Orion, Michigan (PRWEB) May 10, 2017
Stress Urinary Incontinence (SUI) is the leakage of urine during activities that increase abdominal pressure such as coughing, sneezing, laughing, or other physical activities. SUI results from the relaxation of vaginal and pelvic support tissues often due to vaginal trauma from childbirth and/or the aging process. SUI can be very embarrassing for a woman and needs to be treated quickly and efficiently. The providers at Women's Excellence can diagnose and develop treatment plans for SUI in less than two weeks and will not stop until the patient sees results.
Along with a comprehensive history and physical exam, additional testing can all be done in office to be more convenient and cost-effective for patients. Women's Excellence will be able to create a personalized treatment plan that best suits the needs and symptoms of the patient.
Women's Excellence has a variety of treatment options for SUI including: pelvic floor physical therapy, medication, and minimally invasive out-patient procedures.
If you are a woman who wakes up 2 or more times to use the bathroom each nice, has the urge to urinate frequently, has leakage while coughing, sneezing, lifting heavy objects, or at rest, call the specialists at Women's Excellence for an appointment today. Women's Excellence is here to help women get their life back!
Women's Excellence is the most comprehensive obstetric and gynecologic office in Michigan. Additionally, they specialize in menopause, weight control, bladder control, endometriosis, robotic surgery and midwifery services. Women's Excellence is committed to staying at the forefront of innovation with cutting edge technologies utilizing robotic surgery and minimally invasive surgical options when possible. The knowledgeable, compassionate physicians and healthcare providers of Women's Excellence focus on patient-centered processes to deliver the highest quality of care. They are affiliated with most insurances. They offer seamless medical record access via a state of the art patient portal and use the latest technology for record keeping and sharing, making the patient experience easier and more efficient. Women's Excellence is taking new patients and is conveniently located in three locations throughout southeastern Michigan, Birmingham, Lake Orion, and Clarkston. For more information, visit http://www.WomensExcellence.com.
KEYWORDS: Overactive bladder, Leaking when coughing or sneezing, urinary dribbling, urinary retention, stress incontinence, bladder control in women, urinary leakage, bladder pain, Botox for the bladder, urinary frequency, leaking after pregnancy, bladder problems after pregnancy, frequent urination, pain with urination, nocturia (going to the bathroom frequently at night), urinary urgency, Interstim for the bladder, Bladder sling, Interstitial Cystitis