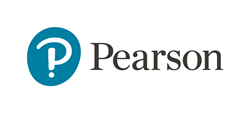 WASHINGTON, DC (PRWEB) May 02, 2017
Today, Pearson announced the company is growing its partnership with Maryville University to launch three new online master's degree programs in the areas of Nursing Practice, Business Data Analytics, and Software Development. These programs will increase access to flexible, high-quality education opportunities that enable practitioners and professionals interested in a career change to seek additional graduate level credentials in growing fields.
With the addition of these new online master's programs, Pearson's online program management (OPM) group now supports 18 online programs for Maryville University, including two undergraduate and 10 graduate degrees, and six graduate certificates. Pearson provides marketing, recruitment, student support and around the clock helpdesk services for Maryville to support these programs.
"We are honored to build on our successful long-standing collaboration with Maryville University, which demonstrates our commitment to equipping individuals with the skills and qualifications they need to advance their careers and increase their employability," said David Daniels, managing director, Pearson Online Learning Services.
"Maryville's partnership with Pearson enables us to focus on our strengths -- developing degree programs with a quality curriculum that is relevant to employers across the country," said Mark Lombardi, Ph.D., president of Maryville University. "Pearson's expertise in reaching and supporting online students allows us to provide convenient access to working adults who are ready to 'skill up' in order to enhance or modify their career."
The online Doctor of Nursing Practice with Nurse Practitioner concentration (DNP-NP) degree program, offered through the Myrtle E. and Earl E. Walker College of Health Professions, will be launched in Fall 2017. The DNP-NP is a pathway for nurses with their MSN to earn their terminal degree along with the academic degree needed to take respective nurse practitioner credentialing examinations in areas of Family, Adult-Gerontology Acute Care, Adult-Gerontology Primary Care, Pediatric (Primary Care), or Psychiatric-Mental Health. The DNP-NP prepares graduates to impact patient care from a higher level in areas, such as health care policy, practice management, education, and executive leadership. Over the 10-year period from 2014 to 2024, it is projected that nursing occupations will grow at 35 percent for nurse practitioners, according to the Bureau of Labor Statistics.
The online Master of Science in Business Data Analytics (MSBDA) degree program, also to begin in Fall 2017, combines operational data with analytical tools to present complex and competitive information to business planners and decision makers. The Maryville MSBDA program will prepare students for certifications in business intelligence, cloud, and data visualization certifications from Microsoft. Graduates with their MSBDA can provide a strong foundation for career growth in positions, such as management analyst, program analyst, management consultant, market research analyst, and operations research analyst. Business-analyst jobs are predicted to increase by 22 percent by 2020, according to the Bureau of Labor Statistics.
The online Master of Science in Software Development (MSSD) degree program, offered through the University's John E. Simon School of Business, is designed to meet the burgeoning demand for software developers. Employment of software developers is projected to grow 17 percent from 2014 to 2024, according to the Bureau of Labor Statistics. Beyond learning fundamental coding skills, students will learn the management essentials of leading the software development effort. Upon successful completion of this program, slated to be launched in Fall of 2017, students can pursue tactical or leadership roles in interface design, web applications, database management, and software design.
Pearson provides comprehensive online program management (OPM) services, and partners with more than 40 higher education institutions across the country and around the globe to implement and sustain over 250 undergraduate and graduate programs, which have produced more than 30,000 graduates. In 2016, a total of 6,893 students graduated from programs powered by Pearson's student support and retention services, a component of many OPM partner solutions.
About Pearson
Pearson is the world's learning company, with expertise in educational courseware and assessment, and a range of teaching and learning services powered by technology. Our mission is to help people make progress through access to better learning. We believe that learning opens up opportunities, creating fulfilling careers and better lives. For more, visit http://www.pearson.com.
About Maryville University
Founded in 1872, Maryville University is a comprehensive and nationally ranked private institution with an enrollment of more than 7,000 students. Maryville offers over 90 degrees at the undergraduate, master's and doctoral levels to students from 50 states and 55 countries. For more information, visit http://online.maryville.edu/.