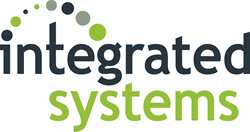 We design the solutions that best fit our customers' technical and budget needs. For these customers, BridgeWave systems offered the best available combination of performance, reliability, and cost-effectiveness.
San Diego, CA (PRWEB) May 03, 2017
BridgeWave Communications, a market leader and pioneer in wireless backhaul systems, today announced that multiple municipal networks throughout the state of New York are using BridgeWave Flex4G-UHA 80GHz and BW64 60GHz systems to support a wide range of demanding applications. One of the largest deployments was commissioned by a customer with no existing communications infrastructure to enable its Smart City initiative. Other applications supported by BridgeWave systems in the State include public safety communications and video surveillance; fiber extension to locations where terrestrial deployment is impossible or excessively costly; fiber redundancy; and backhaul of multipoint wireless solutions. The BridgeWave systems, which were recommended, configured, and deployed by BridgeWave platinum partner Integrated Systems, deliver multi-gigabit connectivity with carrier-class performance, reliability, and security that customers demand.
"We have been serving the government and business sectors throughout the Northeast United States for more than 30 years," said Mark Hamilton, president of Integrated Systems. "Our customers know that we are vendor-agnostic, and that we design the solutions that best fit their technical and budget needs. For each of these customers, specifying BridgeWave systems offered the best available combination of performance, reliability, and cost-effectiveness. In fact, several of these agencies have commissioned their projects over time and multiple budget cycles, and this speaks to the level of their satisfaction with the BridgeWave systems and the service we provide."
Systems built on the BridgeWave Flex4G all-outdoor platform deliver multi-gigabit full-duplex data throughput to provide public and private network operators with ultra-high capacity backhaul systems that scale from 1 Gbps to 10 Gbps to meet future bandwidth requirements. These 80GHz lightly licensed systems and BridgeWave 60GHz license-free systems provide the highest link budgets and capacities available on the market, making them the desired solution for high bandwidth millimeter wave applications.
"Our relationship with Integrated Systems is long-standing, and it is a privilege to be a key part of the solutions they offer their customers," said Pamela Valentine, vice president of marketing, BridgeWave Communications. "With the wide range of available BridgeWave systems, Integrated Systems has been able to rapidly deliver fiber-quality connectivity and performance to their most demanding customers – and whatever the application – at a fraction of the cost of fiber."
BridgeWave offers a broad portfolio of point-to-point solutions with capacities from 1Gbps to 10Gbps to address the diverse applications and price points in the market. FL4G products have been designed with the same antennas, form factors, and common feature implementation, allowing customers to upgrade from lower capacity to higher capacity radios with minimal disruption to the network equipment through BridgeWave's upgrade program. Flex4G products support CPRI interface, which allows mobile operators to use 80GHz for fronthaul applications in areas where fiber is unavailable or cost prohibitive. BridgeWave radios support 60GHz, 70/80GHz, and 6-42GHz frequency bands, and all BridgeWave radios have been designed specifically to boost network capacity and ease network expansion. In the coming months, BridgeWave will announce two market leading products that are feature-rich, and deliver ultra-high capacity at remarkable price points. The first is a high capacity licensed microwave system with unique features enabling faster ROI to operators, and the next is an 80GHz system which will deliver up to 20Gbps capacity for true fiber replacement, along with unique technology to significantly improve bandwidth utilization.
About Integrated Systems
Integrated Systems, a BridgeWave platinum partner, was founded in 1983 and provides their customers with the latest and most efficient hardware and software, systems consulting planning and management services, system integration, and network design planning, development, and installation.
About BridgeWave
BridgeWave Communications provides high-capacity microwave and millimeter wave backhaul and wireless connectivity solutions to operators, carriers, service providers, governments, and private enterprises. With over 30,000 systems deployed in more than 60 countries, the company's innovative solutions have been entrusted by customers to enable highly reliable and secure, high-capacity, gigabit connectivity while reducing operating costs relative to fiber. Founded in 1999, BridgeWave is headquartered in San Diego, California. For more information, visit http://www.bridgewave.com/.