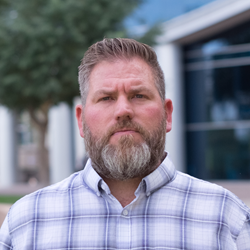 My theory was that we could create a system with multiple layers of filtration.
Phoenix, Arizona (PRWEB) May 02, 2017
Genius Monkey's anti-fraud strategy was featured in the April 25, 2017 issue of Forbes Magazine. The media mogul published an article written by CEO, Clint Ethington, titled Three Ways Marketers Can Beat Today's Ad Fraud. It focuses on the importance of weeding out fraudulent online traffic as it applies to today's digital programmatic advertising.
In his article, Ethington emphasizes the importance of overcoming the modern-day challenge of driving the most engagement and conversions as possible from as many networks, devices and mediums as possible without ad fraud hindering the effectiveness of the ads.
Regardless of the fact that Genius Monkey does not charge for potential bot traffic, they understand that performance hinges on driving the highest-quality human traffic, thereby seeking out ways to continually optimize performance.
When asked about his reasoning for developing such an effective anti-fraud platform, Ethington stated, "My theory was that we could create a system with multiple layers of filtration in addition to what is employed by the networks and any integrated validation partners. This would allow us to take ad fraud prevention several steps further, ensuring a much higher level of performance for our clients."
Ethington spelled out the steps to the approach he wanted his company to take:
● Integrate into active campaigns that are targeting multiple networks, devices, and mediums such as banner and video display, social, native, search and retargeting
● Utilize internal Omni Monkey quality traffic tools, along with all available validation tools at Network, DSP, trade desks and exchange levels
● Integrate zvelo shield technology to filter this already-filtered traffic
● Blacklist all publishers providing malicious, low quality bot traffic or otherwise questionable traffic
By putting Ethington's theories into practice, the team at Genius Monkey was able to reduce the amount of ad fraud for their clients by over 130%, compared to industry averages, beating out the competition by over 300%! In addition, they were able to increase the attributed conversions for their clients, gaining superior results by using multiple filtering companies, designating a single firm to "police the police."
About Genius Monkey
Genius Monkey provides both agencies and brand marketers with access to their team of "highly intelligent primates," as well as their ad server that can increase the speed of the evolution of the average company's online success. They do this by utilizing advanced advertising technology, fully managed by the Genius Monkey team. The data-collecting algorithms work to increase ROI and brand awareness. By implementing this online digital marketing strategy, companies reach millions of targeted customers with ease and convenience while eliminating fraudulent traffic and taking the stress out of doing it in-house, and it's all backed by their proprietary attribution tracking.
For more information on Genius Monkey's fight against ad fraud, or current trends in the online marketing and advertising industry, visit Genius Monkey online at GeniusMonkey.com.