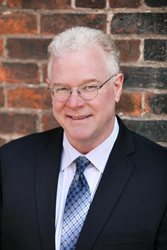 Unfortunately, compliance departments often treat well-established advisors with good compliance records like teenagers.
Marine on St. Croix, Minnesota (PRWEB) May 02, 2017
Jon Henschen's most recent article, "5 Compliance Approaches that Chase Away Advisor Talent," has been published on ThinkAdvisor and featured on Investment Advisor. Henschen's article discusses how compliance departments often treat well-established advisors with good compliance records like teenagers. He asserts that when experienced advisors are treated as if they were newly licensed, it not only burns relationship bridges, but also can be unsettling enough to drive them to change broker-dealer. Henschen's article continues by identifying categories of destructive compliance behavior that can send their best advisors headed for the exit door.
The first example Henschen cites is the "French law" approach, where the standard practice in some compliance departments is to treat the advisor as guilty until proven innocent. He recounts one advisor's story in which the heirs to a client's estate submitted two complaints over the sale of universal life policies. The advisor had financial plans to back the investments, so he felt confident he had done nothing wrong. The compliance department assumed the worst of the advisor, siding with the heirs in their complaint stance. This advisor ended up leaving the firm before the arbitration date due to being treated as if he were a criminal. Later, at the new firm, the arbitration hearing completed and the advisor's UL policies were found to be appropriate investments and the complaints were dismissed.
A second problematic area described by Henschen is when compliance and broker-dealer staff do not stay neutral on the topics of politics and religion, which are best avoided. His firm has witnessed both sides of the political debate offended by back-office voicing of political or religious convictions. One advisor who headed a local Tea Party chapter was suing his firm because he believed they had terminated him for his political stances, while a female advisor expressed her desire for a broker-dealer that was less "Bible Belt" and more progressive because her current firm made her feel somewhat like an outsider due to her sexual orientation.
The third problematic style is when broker-dealers cater to a lowest common denominator culture. In this environment, according to Henschen, overreaching compliance policies and processes replace sound judgment and common sense. He recalls an instance where a 30-year veteran reported being treated like a child and sent a "Letter of Education," despite the fact that the advisor committed no error. Henschen asserts that these demeaning communications can infuriate an experienced professional and can be invasive and destructive. He continues by identifying five indicators of broker-dealers with lowest common denominator cultures, summarized here:

The firm goes above and beyond FINRA requirements
Decisions are made by committee
All advisors are treated as if they are high risk
The higher quality, energetic and ambitious people are leaving
The culture is consumed by a fear of failure
According to Henschen, the most common segment to the lowest common denominator mentality historically has been insurance-owned broker-dealers, which by their very nature are overtly risk adverse. However, the mentality is spreading.
The fourth problematic approach Henschen identifies is what he calls "Egos gone wild," noting that many advisors that come to him to discuss clashes with compliance staff where their inflated egos escalate conflicts well beyond what is necessary. These encounters are not limited to compliance, and can involve other members of upper management as well.
The parental management style is the fifth compliance style Henschen calls out, and for this category, he shares wisdom from K. Palmer Hartl, an independent consultant to businesses and nonprofit organizations says. According to Hartl, "Far too often managers operate psychologically like parents and their employees function like children (control freak managers are frequently guilty of parental management). The consequences of this are that many American businesses are not realizing the full potential of their labor force so creativity and productivity suffer."
Henschen's final observation is that, "The real tragedy for compliance departments and management in all of these circumstances is they often lack self-reflection, rarely even realizing that there is a problem – until of course it is too late and their best advisors head to the exit door.
Read the full article here.
Jon Henschen is President of Henschen & Associates, an independent broker-dealer recruiting firm located in Marine on St. Croix, Minnesota. With more than 20 years of industry experience, Jon is a staunch advocate for independent financial advisors, and is widely sought after by both reps and broker dealers for his expertise and advice on independent broker dealer topics. He is frequently published and quoted in a variety of industry publications, including ThinkAdvisor, Investment Advisor Magazine, Wealth Management Magazine, Financial Advisor IQ, Financial Advisor Magazine, Investment News and others.