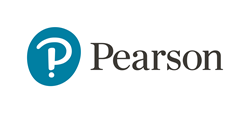 WASHINGTON, DC (PRWEB) May 03, 2017
Today, Pearson announced that the company is growing its online partnership with Regis College, a Catholic university in Greater Boston, to launch three new graduate degree programs. The Post-Bachelor of Science in Nursing to Doctor of Nursing Practice (DNP), Post-Master of Science in Nursing to Doctor of Nursing Practice (DNP), and Master of Arts in Counseling Psychology programs will be available in Spring 2018.
These new offerings build on Pearson's existing online collaboration with the College, to support its suite of nursing programs with multiple entry paths and specializations. A National League for Nursing Center of Excellence in Nursing Education designated institution, Regis is well known for its undergraduate, graduate and postgraduate nursing and health sciences education programs.
Students enrolled in the Doctor of Nursing Practice (DNP) programs will be prepared to evaluate systems, utilize research, and lead changes in the practice and health care policies in a variety of systems and settings.
Students enrolled in the Counseling Psychology degree program will gain the knowledge and experience needed to become an effective practitioner, prepared to meet the increasing demand for qualified counseling psychologists to serve in hospitals, social service agencies, mental health centers, and private companies.
"Students across the country will now have access to our cutting-edge health sciences programs," said Antoinette M. Hays, Ph.D., RN, president of Regis. "I am pleased to expand our partnership with Pearson, a proven leader in this arena."
Through this partnership, Pearson will provide comprehensive online program management (OPM) services including marketing, recruitment, student support and retention, 24/7/365 helpdesk, and course development.
"We're excited to continue to grow our collaboration with Regis College," said David Daniels, managing director, Pearson Online Learning Services. "This partnership will provide health care professionals with high-quality, flexible opportunities to pursue advanced degrees that will position them for long-term career success in one of the nation's fastest growing and most critical sectors."
Pearson partners with more than 40 higher education institutions across the country and around the globe to implement and sustain over 250 undergraduate and graduate programs, which have produced more than 30,000 graduates. In 2016, a total of 6,893 students graduated from programs powered by Pearson's student support and retention services, a component of many OPM partner solutions.
###
About Pearson
Pearson is the world's learning company, with expertise in educational courseware and assessment, and a range of teaching and learning services powered by technology. Our mission is to help people make progress through access to better learning. We believe that learning opens up opportunities, creating fulfilling careers and better lives. For more, visit http://www.pearson.com.
About Regis College
Regis is a leading Catholic university in greater Boston with over 1,900 undergraduate, graduate and doctoral students in the arts, sciences and health professions devoted to engage, serve and advance in a global community. With a strategic graduate focus on health care, Regis was recently named a Center of Excellence in Nursing Education by the National League of Nursing for the third time. The intergenerational Weston campus includes a Children's Center, named 2017 Program of the Year by the National Coalition for Campus Children's Centers, and a Life Long Learning program (LLARC) for senior adults with a passion for learning. Regis North, a satellite campus in Lawrence, Massachusetts, is an initiative of the Regis Institute of Advancing Studies (IAS) in partnership with Northern Essex Community College (NECC) and dedicated to bachelor's degree completion in nursing, public health and other health sciences. Regis is also an Apple Distinguished School for 2016-2018. Visit Regis at regiscollege.edu.