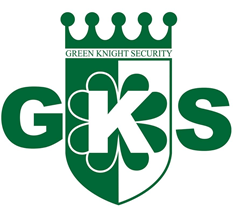 Green Knight Security is of the belief that we covet customer service over volume
Los Angeles, CA (PRWEB) May 03, 2017
Green Knight Security, a Los Angeles-based security company, is proud to announce the release of its new website. The website http://www.greenknightsecurity.com was built by media experts Tesla Media Group. The new website offers greatly improved functionality and content, making it easier to navigate and obtain information.
Green Knight Security corporate headquarters is locate at 3655 Torrance Blvd, 3rd Floor, Torrance, CA 90503. The company is owned by former Los Angeles police officer Steven O'Neal. Green Knight Security specializes in providing custom security and protection to Southern California with active duty, retired and Ex-Officer's and former military specialist. All Security guards are trained by a cadre of professionals that include LAPD SWAT Officers.
Green Knight Security is of the belief that we covet customer service over volume. After a normal security company signs you up they are working on the next new customer. Meanwhile we continue to work on bringing a superior level of customer service to our clients. We at GKS Believe that a referral is the easiest method to gaining new clients, Green Knight Security strives to provide a level of service that cannot be matched in today's security industry. We accomplish this by meeting with all of our clients on a regular basis in order to address even the smallest of issues. Our management responds to our client concerns quickly and with ultimate authority.
Experience has taught us that most client's desire is to have prompt access to management who are actually accountable for the quality of service provided.
The GKS management team has solved these problems by designing a comprehensive training and supervision program. Our program has resulted in reduced turnover, increased performance and clients that renew contracts with us year after year.