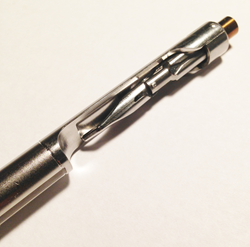 Elmhurst, Illinois (PRWEB) May 02, 2017
The Miret Surgical Percutaneous Surgical System allows surgeons to replace a 5mm trocar with a 2.4mm percutaneous shaft. Proprietary technology allows interchange of standard 5mm surgical tools inside the body while maintaining the field of view. The initial success of the system continues to validate the efficacy of modern percutaneous surgery. Initial human cases this year represent a milestone for the company.
Miret Surgical's products in development aim to impact the invasiveness of surgical procedures while working to maintain economic and procedural parity with the current standard of care. For more information on Miret's products, please visit http://www.miretsurgical.com.