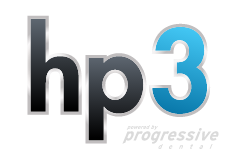 Key Biscayne, FL (PRWEB) May 02, 2017
Periodontist and lecturer, Dr. Gregory Toback, and Progressive Dental's founder and CEO, Bart Knellinger, will host Course II of the HP3 (High-Performance Periodontal Practice) program on May 12-13, 2017 at the Pankey Institute's facility in Key Biscayne, Florida. Combining two unique perspectives, this course prepares private periodontal practice owners to acquire and close complex cases, see a real return on investment (ROI) and achieve long-term practice growth.
Offering 16 ADA CERP and AGD PACE approved continuing education (CE) credits during each course, the four-part HP3 program provides periodontal practices the guidance and training necessary to streamline management initiatives, develop internal and external marketing campaigns and effectively communicate with patients. With an ever-changing dental marketplace, HP3 provides a hands-on, 12-month program designed to develop periodontal practices and bring them into the modern age.
As a renowned lecturer, board-certified periodontist, and highly successful practice owner himself, Dr. Toback has shared the concepts of the High-Performance Periodontal Practice since 2010. Partnering with Knellinger in 2016, HP3 now applies the latest effective marketing concepts in the industry with leading practice growth development strategies applied at every turn. Knellinger founded Progressive Dental in Clearwater, FL in 2009 which has since received numerous accolades including ranking on the Inc. 500 and Inc. 5000 lists of fastest-growing private companies in America.
Course II of the HP3 series will focus on how to master communicating value to patients by understanding how their unique needs, pain points and personalities relate to their communication styles. Practices will also review their key performance indicators and begin applying advanced external marketing strategies for full-arch dental implant cases.
Those interested in learning more can visit http://www.hp3mentoring.com for detailed course information. Periodontal teams ready to take the first step in becoming a high-performing, successful practice, can call 860-333-7976.
About the Company
Progressive Dental (PD) is a one-stop consulting firm specializing in marketing and promoting dental professionals through individualized marketing campaigns, practice development, continuing education, advertising and more. PD has become one of the fastest growing companies in the industry, due to constant innovation, growth and long-term client retention, and ranked on the Inc. 5000's list of fastest growing private companies in America in 2016, and on the Inc. 500's list in 2014 and 2015. The company has partnered with some of the largest dental organizations in the country, and continues to offer its full-range of services to dental clinicians around the world. For more information about Progressive Dental please visit the website at http://www.progressivedental.com or call (727) 286-6211 to schedule a complimentary dental marketing consultation.