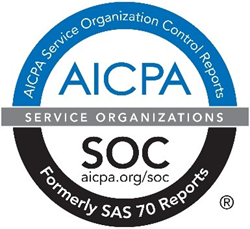 We recognize that SOC 2 certification on a yearly basis has become the standard by which strategic partners are measured.
South Bend, Ind. (PRWEB) May 03, 2017
Carleton, Inc., a leading provider of compliant loan calculation and document generation solutions, today announced that it has received its successfully-completed 2016 SOC 2 compliance audit, which was conducted by Crowe Horwath LLP.
SOC 2 compliance has quickly become a hot topic in today's world of technology and cloud computing, as service organizations such as Carleton must demonstrate their adherence to this mission-critical mandate for security and data management control.
In a data-dependent world that is routinely exposed to potential security threats, SOC 2 compliance is a strategic standard for technology companies to assure their integrity within the financial infrastructure.
SOC 2 audits are intended to meet the needs of a broad range of information and assurances pertaining to controls within a service organization on security, availability, and processing integrity, including any systems used to process user' data and the confidentiality and privacy of the information itself.
The principals upon which SOC 2 are based are modeled to address four basic areas: Policies, Communications, Procedures, and Monitoring. Each of these principles have defined criteria (controls) which must be met to demonstrate adherence to the principles and produce a successful independent SOC 2 audit.
"We recognize that SOC 2 certification on a yearly basis has become the standard by which strategic partners are measured. Over the last two years, Carleton made major investments in personnel, technology, and training to successfully complete its SOC 2 audit. It has been a top priority that Carleton met and/or exceeded the compliance requirements of our lending partners and customers," stated Carleton, Inc. President, Pat Ruszkowski.
As Carleton updated their operational practices to meet SOC 2, they recognized that implementing the newer standards was far more than a "connect-the-dots" exercise. Since SOC 2 applies to nearly every SaaS company, as well as any company that uses the cloud to store its customers' information, overall standards were expanded to include more current elements of data controls.
The SOC 2 audit included Carleton's industry-leading CarletonDocs, CarletonCalcs and CarletonAccess application infrastructures.
Carleton's successful SOC 2 audit validates its commitment to excellence by adhering to the mandated industry standards for delivery of secure products and services to its client partners.
About Carleton Inc.
Carleton is the leading provider of compliant lending and leasing calculation software and dynamic document generation software serving the banking, credit union, and auto lending industry. Founded on compliance expertise at a federal and state level in 1969, the company's client list has grown to include most of the major lenders, credit insurance companies and loan origination software providers in the United States. To learn more about Carleton Lending Solutions, go to http://www.carletoninc.com or contact Pete Radike, Director of Client & Channel Engagement at 800-433-0090 Ext. 245 or PRadike(at)carletoninc(dot)com.