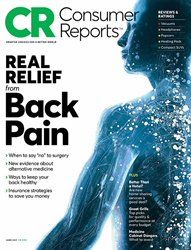 Our latest report and Ratings reveal the top performers in each category based on our lab tests, and informs consumers on exactly what to look for to get the best grill for the money
Yonkers, NY (PRWEB) May 02, 2017
Americans who are in the market for a new gas grill for the coming warm summer months will find a bevy of new and revamped models, including some with new features that could make for more convenient cooking, according to Consumer Reports, the world's largest and most trusted independent, nonprofit consumer organization.
The latest Consumer Reports Gas Grill Ratings feature over 100 tested models. Among them are products from seven new brands like Even Embers, Bel Air, and Smoke Hollow, all of which offer grills in the $650 or less price range and some of which have features often reserved for pricier models. Those features, which can now also be seen in newer grills from established brands, include things such as LED task lighting under the lid, built-in windows, and Bluetooth temperature probes.
"This year there's a whole host of new choices and features for gas grill shoppers to consider. Our latest report and Ratings reveal the top performers in each category based on our lab tests, and informs consumers on exactly what to look for to get the best grill for the money." said Eric Hagerman, Home & Appliances Editor for Consumer Reports.
Some of the standout models in CR's latest gas grill Ratings include:
$400 or less: Nexgrill 720-0830H ($270) – CR's high-scoring midsized grill gives you four-burner capacity and very good performance.
$400 to $700: 3 Embers GAS7480AS ($500) – This midsized grill from 3 Embers, a new brand in CR's Ratings, features a window in the lid and a lifetime burner warranty.
$700 to $1,000: Weber Genesis II E-410 ($900) – A new look for a widely sold grill, the porcelain-coated enamel lid adds a splash of color on this large model. It has a fold-down warming rack and a fuel gauge.
$1,000 and up: Napoleon LEX730RSBIPSS ($1,800) – This luxe large model is loaded with features, including a rotisserie burner, a searing burner, storage drawers, and a side shelf with a built-in ice bucket for storing drinks.
CR's latest Ratings of 100-plus gas grills, along with buying advice and a guide to choosing the best models available at The Home Depot and Lowe's, can be found in the June 2017 issue of Consumer Reports magazine and online at CR.org.
About Consumer Reports
Consumer Reports is an independent, nonprofit organization that works side by side with consumers to create a fairer, safer, and healthier world. For 80 years, CR has provided evidence-based product testing and ratings, rigorous research, hard-hitting investigative journalism, public education, and steadfast policy action on behalf of consumers' interests. Unconstrained by advertising or other commercial influences, CR has exposed landmark public health and safety issues and strives to be a catalyst for pro-consumer changes in the marketplace. From championing responsible auto safety standards, to winning food and water protections, to enhancing healthcare quality, to fighting back against predatory lenders in the financial markets, Consumer Reports has always been on the front lines, raising the voices of consumers.
--30--
© 201​7​ Consumer Reports. The material above is intended for legitimate news entities only; it may not be used for advertising or promotional purposes. Consumer Reports® is an expert, independent, nonprofit organization whose mission is to work side by side with consumers to create a fairer, safer, and healthier world. We accept no advertising and pay for all the products we test. We are not beholden to any commercial interest. Our income is derived from the sale of Consumer Reports® magazine, ConsumerReports.org® and our other publications and information products, services, fees, and noncommercial contributions and grants. Our Ratings and reports are intended solely for the use of our readers. Neither the Ratings nor the reports may be used in advertising or for any other commercial purpose without our prior written permission. Consumer Reports will take all steps open to it to prevent unauthorized commercial use of its content and trademarks.