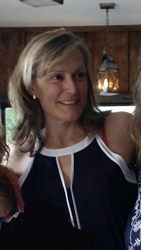 Annapolis, MD (PRWEB) May 02, 2017
Dr. Kim Ross is currently welcoming new patients without a referral seeking advanced temporomandibular joint (TMJ) treatment to minimize or eliminate jaw pain in Annapolis, MD. Using BOTOX®, a protein treatment that relaxes muscles, this qualified dentist is able to provide relief from the symptoms of this sometimes debilitating disorder.
Many people clench their jaw or grind their teeth when they are under stress, or at night while they sleep. Teeth grinding, also known as bruxism, often leads to severe muscle and joint pain in the face. The effects may also be felt in the neck and ears and may cause migraines. Activities such as eating, talking and even swallowing may become difficult when TMJ disorder moves the jaw out of alignment or damages it from extra pressure or strain. Misalignment may also lead to chipped, broken or cracked teeth and uneven wear as teeth are no longer able to fit together correctly during chewing. People with TMJ-related jaw pain in Annapolis, MD, are urged to receive treatment to prevent further harm as well as for gentle pain relief.
Although many health care providers focus on the cosmetic benefits of BOTOX, a major function of the injection is the relaxation of muscles. While this does often produce the desired result of reducing the cause and appearance of wrinkles and tension lines, it can also provide substantial release from tightness and spasms in the jaw and face. Dr. Ross has applied this therapy as a method of TMJ treatment to many of her patients, with much success. Not only can this application of BOTOX assist those with jaw pain in Annapolis, MD, Dr. Ross also recommends it for adults who require muscle retraining due to the positive structural changes brought about by orthodontics or dentures.
People interested in receiving a consultation with Dr. Ross can call 410-626-7018 to begin the process. More information about BOTOX therapy and its applications can be found on her website at http://www.drkimrossdmd.com.
About the Doctor
Dr. Kim Ross is a general dentist offering customized dental care to patients in Annapolis, MD. Dr. Ross has been in practice since 1992 and believes that staying up-to-date on the latest advancements in dentistry through continuing education courses is vital to offering leading care. She is an active member of the Academy of General Dentistry, among other organizations. Dr. Ross, and her compassionate team, offer a wide variety of dental services including dental implants, periodontal maintenance, sleep apnea treatment and full mouth reconstructions. To learn more about Dr. Ross and her team visit http://www.drkimrossdmd.com or call (410) 626-7018 to schedule a personalized consultation.