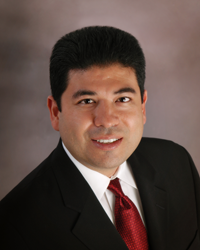 Pewaukee, WI (PRWEB) May 02, 2017
Inlanta Mortgage Senior Vice President Chad Gomoll said, "Javier has shown tremendous dedication to helping the Hispanic community achieve their dream of homeownership. As branch manager, he will be able to help expand the Carpentersville branch's impact on the Hispanic market, and he is looking forward to finding young bilingual loan officers to train and mentor."
Javier Mendoza has more than 14 years of mortgage industry experience. He started his loan officer career with JP Morgan Chase. During his time in the industry, Mendoza has worked for Universal Mortgage Services, LLC; Wintrust Mortgage; and Stearns Lending. In January 2015, Mendoza joined Inlanta Mortgage as a Senior Loan Officer.
Mendoza said, "I am passionate about helping immigrants like myself realize the American Dream. Since 2002, I have been focused on helping the Hispanic Community become more educated on the mortgage process. Inlanta's Senior Leadership has demonstrated that they are 100% committed in building bilingual Inlanta branches that are designed to serve minority markets. In my new role at Inlanta, I will now be able to help recruit and mentor new loan officers so that, together, we can continue to serve the Hispanic market, which is the fastest growing segment of the U.S. population."
Mendoza is a member of NAMMBA (National Association of Minority Mortgage Bankers of America). NAMMBA is a purpose-driven organization that is dedicated to educating, developing and mentoring professionals who represent the minority and women segments within the industry. NAMMBA is developing programs and initiatives to introduce minorities and women into the mortgage industry by partnering with local colleges and universities. Inlanta Mortgage is an Ambassador Sponsor of NAMMBA.
Inlanta Mortgage is looking for branch managers and loan officers who want to grow their business. To learn more about opportunities for growth with Inlanta, contact David Williams (davidwilliams(at)inlanta(dot)com, 303-947-1960) to learn more about branch manager and loan officer opportunities in Texas & Colorado; Brian Jensen (brianjensen(at)inlanta(dot)com, 630-927-0380) for the Midwest market; and Kevin Laffey (kevinlaffey(at)inlanta(dot)com, 913-645-4647) for the Kansas, Missouri, and Iowa markets. To learn about opportunities in other locations, visit http://www.inlantapartners.com, call 262-439-4260, or email partners(at)inlanta(dot)com.
About Inlanta Mortgage
Headquartered in Pewaukee, WI, Inlanta Mortgage was established in 1993. The company has grown to 39 branches in 16 states and over 250 employees. Inlanta Mortgage offers Fannie Mae/Freddie Mac agency products, as well as jumbo and portfolio programs. The company is an agency-approved lender for Freddie Mac, Fannie Mae, FHA/VA, FHA 203K and USDA. Inlanta Mortgage also offers numerous state bond agency programs.
Inlanta Mortgage is the second largest mortgage financing provider in greater Milwaukee as ranked by the Milwaukee Business Journal, as well as the second largest provider of FHA purchase loans and the number one WHEDA lender in Wisconsin. Inlanta Mortgage was named a Milwaukee Journal Sentinel Top Workplace for the third consecutive year in 2016. Inlanta has been consistently recognized as one of the "50 Best Mortgage Companies to Work For" by Mortgage Executive Magazine and one of the country's "Top Mortgage Employers" by National Mortgage Professional. Inlanta Mortgage, Inc. NMLS#1016. Javier Mendoza, NMLS#283488.