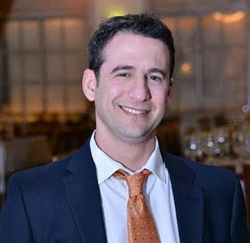 "Moving to a rental can be a security risk, you don't know how many people have had the keys before you and if they still have them in their possession. You also don't know the condition of the locks."
College Station, TX (PRWEB) May 03, 2017
36 million American's move to a new home or apartment every year and renters move far more frequently than home owners. In the College Station area, 57 percent of housing is rented, that adds up to a lot of people moving into rental apartments or houses every year.
Before you move, Frenkel, owner of TX Premier Locksmith believes that the locks should be inspected by a professional locksmith and then there are many options available when it comes to re-keying the locks so that old keys will no longer work.
"If the locks are worn or are cheaper, flimsy locks," Frenkel said; "it is better to replace them with deadbolts and high security locks." Texas Premier Locksmith only stocks high quality brands such as Schlage and Medeco.
Sliding glass doors are a very tempting target for intruders who are looking for an easy in. Texas Premier can make sliding glass doors more secure by the addition of a lock on the bottom that pins the door in place.
Even if you are not moving, maybe it is time to give your home locks a check-up. "Whenever there are changes in the weather, doors may not operate properly. Sometimes deadbolts won't go into the strike and it will need to be widened or replaced," Frenkel said. "I suggest replacing it with a security strike." And, a free security check is always provided with any residential locksmith service that they provide.
Texas Premier provides 24/7 mobile service. "For emergency locksmith help," Frenkel said; "our residential locksmiths are always equipped with any type of lock and re-keying tools and are able to unlock your door on the spot without damaging your door. We can replace your locks, rekey locks to work with one master key, extract broken keys or repair broken locks. We can provide any service you need."
Don't forget that Texas Premier Locksmith's of College Station is a full service auto, commercial, residential and emergency locksmith that employs only local labor. Don't use a national service that subcontracts their work. Texas premier believes in giving back to the communities they service by using only local, expertly trained employees. Yair Frenkel land his family live in College Station and now his company is headquartered here too.
About Texas Premier Locksmith
Texas Premier Locksmith has established a strong reputation as a top-rated College Station locksmith service. For immediate assistance, call 866 948-8188. For more information, visit the website at http://www.txpremierlocksmith.com/service-area/college-station-tx/