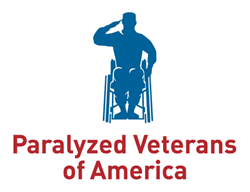 "I hope all of our members who visit and shop with us this month stop by the Mission Giveback page to learn about PVA and see the honorable work that they're helping us support." - Alan Cole, GovX CEO
San Diego, CA (PRWEB) May 03, 2017
GovX, the online shopping site exclusively for current and former military and first responders, selected Paralyzed Veterans of America as May's recipient of the Mission Giveback donation program. Each month, GovX selects a new service-related cause, foundation, or nonprofit performing work in the military, first responder, or law enforcement communities. Each monthly organization receives a portion of GovX proceeds from all orders placed during the given month.
With more than 42,000 American veterans living with spinal cord-related paralysis, Paralyzed Veterans of America's mission is to create an America where our most severely injured heroes are provided the physical care needed to live a healthy life; receive the benefits they've earned through military service; and obtain job training and opportunities for new and fulfilling careers.
"It's a privilege to donate to Paralyzed Veterans of America," said GovX CEO Alan Cole. "I hope all of our members who visit and shop with us this month stop by the Mission Giveback page to learn about PVA and see the honorable work that they're helping us support."
"Paralyzed Veterans of America is pleased to be a part of GovX's Mission Giveback endeavor to unite communities in support of our veterans," said National President Al Kovach, Jr. "Our members comprise the most catastrophically injured veterans in the nation, and the donations raised through this program will help us provide services to them, their families, and their caregivers at no cost to them. We thank GovX for partnering with us to provide such a unique and streamlined opportunity for communities to honor veterans."
About Paralyzed Veterans of America:
Paralyzed Veterans of America is the only congressionally chartered veterans service organization dedicated solely for the benefit and representation of veterans with spinal cord injury or disease. For 70 years, we have ensured that veterans have received the benefits earned through their service to our nation; monitored their care in VA spinal cord injury units; and funded research and education in the search for a cure and improved care for individuals with paralysis.
As a partner for life, Paralyzed Veterans also develops training and career services, works to ensure accessibility in public buildings and spaces, provides health and rehabilitation opportunities through sports and recreation, and advocates for veterans and all people with disabilities. With more than 70 offices and 34 chapters, Paralyzed Veterans serves veterans, their families, and their caregivers in all 50 states, the District of Columbia and Puerto Rico. Learn more at http://www.pva.org, facebook.com/paralyzedveterans, or @PVA1946.
About GovX:
GovX.com is the leading discount shopping website for current and former members of the U.S. Armed Forces, as well as police, firefighters, first responders and employees of related federal, state and local government agencies. Through GovX.com, qualified members have unique access to purchase premium off-duty lifestyle products and on-duty tactical gear directly from hundreds of manufacturers. Membership also provides discounts on a growing list of major league sporting events, race registration, concerts, travel deals, and more, all unavailable to the general public. GovX.com is a controlled-access eCommerce website, ensuring that military and government discount pricing is accessible only to this very deserving group of qualified members. Membership is free. For more information, visit http://www.govx.com.