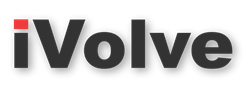 iPhotonix allowed us to deliver content to our residents on our terms
Richardson, TX (PRWEB) May 02, 2017
Givens Communities an affiliated nonprofit that provides care for seniors in several types of communities has selected the iPhotonix iVolve ONT Platform for 3 additional phases of expansion at two properties after completion of a successful pilot property installation at Givens Gerber Park in Asheville NC.
"iPhotonix allowed us to deliver content to our residents on our terms" said Ricky Foor, technology director for Givens Communities. "The delivery hardware and platform is stable and has the flexibility we required for future innovation and expansion. These qualities in addition to the responsive and knowledgeable staff made for a smooth implementation. Their partnership with us and the other vendors involved in our content delivery project are the definition of project success."
"The iVolve Platform with software that supports over 60+ models of iVolve ONTs can be utilized with confidence knowing that as service offerings expand and consumption behaviors evolve, iVolve is the platform that will accommodate the demand" said Jeff Mulqueen, deputy chief executive officer and vice president of sales and business development, iPhotonix. "We are excited our technology can help Givens Communities deliver an exceptional communication experience its residents have come to expect."
The installation will be featured Next week at the Broadband Communities Summit in Dallas, TX. May 1-4, 2017 highlighting case studies of mixed-use developments with ambitious broadband deployments. The session is sponsored by Google Fiber.
About iPhotonix
iPhotonix is a Richardson, Texas based company and is the leading emerging technology provider for the virtualization (SDN/NFV) of the optical access and transformation occurring throughout the globe in the residential, business, enterprise and mobile backhaul markets. iPhotonix is advancing open and modular software platforms that simplify network operation complexity, enables multi-vendor hardware deployments, and seamlessly connects the physical and virtual network elements. iPhotonix augments its optical access offering with its powerful and agile iPhotonix Virtual Network (iVN) platform that enables communication service providers to create network managed services for a fraction of the cost and time it takes to deploy traditional managed services. iPhotonix has a rich history of innovation, R&D experience and delivering reliable solutions for communication services providers. Our solutions are tested and deployed by many CSPs around the world.
About Givens Communities
Givens is a vibrant organization committed to providing an outstanding quality of life to more than 1,200 residents through its family of senior living communities in Western North Carolina. A variety of subsidized, affordable, and market rate housing options are available to residents. Givens also reaches out into the region and touches more than 6,000 lives annually through outreach efforts and partnerships with other nonprofits. Givens is a mission and ministry of the Western North Carolina Conference of the United Methodist Church.