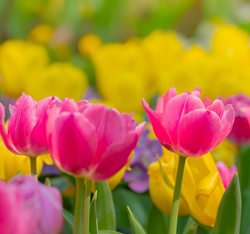 Enhance your computer's performance with a little TLC. It will pay you back several times over throughout the year.
Hoboken, New Jersey (PRWEB) May 02, 2017
A NYC area IT consultant and MSP shows how computer users can improve computer performance and extend hardware life with a little computer spring cleaning—in a new article on the eMazzanti Technologies website.
In the informative article, the company shares five tips for computer spring cleaning, including running the Disk Cleanup program, offloading files and deleting unused programs. An antivirus checklist is also presented, along with additional tips for business computer users.
"Enhance your computer's performance with a little TLC," stated Jennifer Mazzanti, CEO, eMazzanti Technologies. "It will pay you back several times over throughout the year."
Below are a few excerpts from the article, "5 Tips for Computer Spring Cleaning."
"Ah, it's spring! That means apple blossoms and hay fever, gardening and spring cleaning. Do yourself a favor this year. Start your cleanup campaign where you will notice it the most: your computer. Play soothing music, grab a cup of liquid motivation, flex those typing muscles and start your computer spring cleaning."
"You probably have dozens of programs on your computer that you never use. Some programs come installed by default when your computer is new. On a Windows 10 PC, go to System/Apps & features. (On previous versions of Windows, search on "uninstall.") Click the program you want to remove and click Uninstall."
"Remember when your mother used to make you dust the furniture? Turns out that dusting works for computers, too. Arm yourself with a can of compressed air and a small brush. With the computer turned off and the cords detached, open the side panel and use canned air to blow out the inside of the machine. Fans, in particular, are notorious for collecting dust," the article advises.
Computer Spring Cleaning for Business
The same principles that apply to a personal or work computer will help organizations, as well. Now is the perfect time to review system security, improve productivity with enterprise-level cloud storage, and clean up the network.
Set up a regular network maintenance schedule. Business owners save headaches down the road by making computer maintenance and security checkups more than an annual event. They will rest easier, and their computers will thank them by running more smoothly.
Related resource information:
Reliable Email Protects Mission-Critical Communication
How the Cloud Eliminates Your Top Three Data Security Risks
About eMazzanti Technologies
eMazzanti's team of trained, certified IT experts rapidly deliver retail and payment technology, digital marketing services, cloud and mobile solutions, multi-site implementations, 24×7 outsourced network management, remote monitoring and support to increase productivity, data security and revenue growth for clients ranging from law firms to high-end global retailers.
eMazzanti has made the Inc. 5000 list seven years running, is a 2015, 2013 and 2012 Microsoft Partner of the Year, 2016 NJ Business of the Year, 5X WatchGuard Partner of the Year and one of the TOP 200 U.S. Microsoft Partners! Contact: 1-866-362-9926, info(at)emazzanti(dot)net or http://www.emazzanti.net Twitter: @emazzanti Facebook: Facebook.com/emazzantitechnologies.