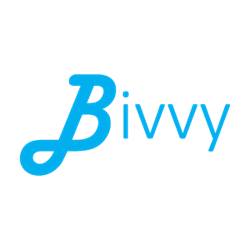 Bivvy's aim is to create an active community of outdoor adventurers who are looking for high quality equipment and match them to the sports they are interested in.
LOS ANGELES & SEATTLE (PRWEB) May 03, 2017
Bivvy, the online marketplace for outdoor enthusiasts to easily and safely buy and sell their outdoor gear, launches today. Bivvy is a platform for outdoor enthusiasts to easily and safely facilitate the sale or purchase of second-hand or no longer used equipment to other enthusiasts. People can find new items or sell their own by visiting bivvy.co.
Bivvy is initially launching in Seattle, a city known for its vibrant and enthusiastic outdoor community, and its easy access to lakes, mountains and the Pacific Ocean. Even as the service rapidly expands nationwide this year, the marketplace will be open for anyone anywhere to sign-up and buy and sell items provided they are willing to ship them.
"By first launching in Seattle, we can tap into the year-round outdoor lifestyle enjoyed by so many people, to help establish our marketplace," says Oliver Roberts, founder of Bivvy. "Finding quality, second-hand gear has become hugely fragmented across several generic classified sites. As a seller, that means your item must compete for a buyer's attention with thousands of items. Bivvy understands that getting the best price for your gear is about putting your items in front of the right buyers, who truly value the gear being sold."
Smart features create a customer experience for buyers
For buyers, finding that one item often means scouring several sites with poor categorization, search functionality, and filters. Bivvy's aim is to create an active community of outdoor adventurers who are looking for high quality equipment and match them to the sports they are interested in. Once a member registers their interests, Bivvy's algorithms prioritize items accordingly. That means, each person's marketplace is a true reflection of their sports and passions.
Fostering Trust and Safety
The Bivvy platform provides the tools to foster trust and safety across buyers and sellers with a reviewer system allowing community members to provide feedback on their experience. An integrated messaging platform helps members agree terms, and co-ordinate delivery of items.
Roberts founded Bivvy because there was no dedicated secondary marketplace for outdoor gear. In the U.S., $30 billon dollars a year are spent on outdoor gear, not including services and machinery, and over 50 percent of Americans participate in some type of outdoor recreational activity according to the Outdoor Industry Association.
"My experience trying to find awesome used gear was extremely frustrating. When I looked for a surfboard, I found stand-up-paddle boards or snowboards in the results. As a buyer, I was presented with a wall of blue links or pictures of items I don't care about – I knew there had to be a better solution" said Roberts.
ABOUT BIVVY
Bivvy, headquartered in Los Angeles and founded in 2016, is an online marketplace for the enthusiastic community of adventurers. A community that fosters trust across buyers and sellers, provides a better approach to matching items to people's interests, and powerful tools to find an item and agree to the sale. Our vision is the only thing outdoor enthusiasts should spend time seeking, is new adventures. For more information visit bivvy.co.
###
Press Contact
Oliver Roberts
press(at)bivvy(dot)co