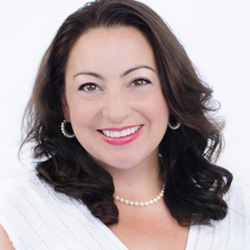 We are finally seeing an uptick in the adoption of marketing automation & digital advertising spend
Ashburn, Virginia (PRWEB) May 02, 2017
HighRoad Solution, the only digital agency focused exclusively on associations to offer marketing automation services announced the launch of their 2017 State of Digital Marketing in Associations study. The new report was released at the American Society of Association Executive's (ASAE) Membership, Marketing & Communications Conference being held today in Washington, DC. HighRoad Solution is the only endorsed eMarketing provider to ASAE.
The study, conducted by Demand Metric's Chief Analyst, Jerry Rackley, is a continuation of the work that was started in late 2014. Now four years into the study, the report has come to serve as a benchmark for the association community to understand where marketing dollars go and the issues associations face as they undertake digital transformation. The results of the 2017 show that the majority of associations still view their marketing as sub-optimal and seek greater member insight. Despite the need to increase member understanding, the study revealed that associations have cut back on their marketing budget.
"It's alarming to see constricted budgets based on the research data," commented Suzanne Carawan, CMO of HighRoad Solution. "However, when put in context with the mass disruption that the association industry is experiencing due to the change in administration and association staff reorganizations underway, it is understandable. The focus for associations seems to be a shift inwards to focus on developing a strategy for how to evolve and operate in a digital-first, competitive environment."
The study examines a variety of areas that affect marketing effectiveness including organizational alignment, budgets and skill gaps. The study notes that while the tactics are all very similar across respondents, some organizations are better able to execute due to strong marketing leadership and executive alignment. One highlighted area for 2017 is the increase in digital advertising with Facebook and Twitter which showed a sharp uptick in spend.
"We're finally starting to see the upswing in adoption of marketing automation," stated Carawan. " The increase in adoption numbers coupled with increases in digital advertising show that associations are starting to get serious about attracting and converting previously unknown users into customers. We predict that we are going to see this trend increase over the coming year. "
The new 2017 State of Digital Marketing in Associations report is now available for download within HighRoad's educational and research initiative, HighRoad U, at http://site.highroadsolution.com/sdma
About HighRoad Solution
HighRoad Solution is the only digital marketing agency endorsed & used by ASAE. Offering services to implement and integrate leading marketing technology platforms, as well as development of software solutions that fit the unique marketing and communication needs of associations. Clients choose the HighRoad for its consulting expertise and client-partnership approach.
###