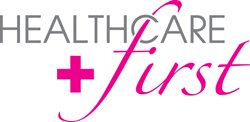 "Despite the proposed delay in the implementation of the majority of the CoP updates, home health agencies should not stop preparing. A delay allows more time for preparation, ensuring that agencies are ready when they need to be."
Springfield, Mo (PRWEB) May 04, 2017
HEALTHCAREfirst, the leading provider of Web-based home health and hospice software, billing and coding services, and advanced analytics, announced that it has partnered with home health regulatory expert, Mary St. Pierre, RN, BSN, MGA for a complimentary webinar about the Home Health Conditions of Participation (CoPs).
"Despite the proposed delay in the implementation of the majority of the CoP updates, home health agencies should not stop preparing," said St. Pierre. "A delay allows more time for preparation, ensuring that agencies are ready when they need to be."
The webinar will cover:

The current status of the new CoPs, including the proposed rule to delay the effective date
The impact of the CoPs on home health agencies
Tips that home health agencies can use to prepare for implementation
The 60-minute webinar will be held on May 18, 2017 at 1:00 pm CT / 2:00 pm ET.
The webinar is free of charge, however advance registration is requested. For more information or to register for "CoP Success: Important Preparation Tips from the Experts," visit the HEALTHCAREfirst website at http://www.healthcarefirst.com/webinars.
About HEALTHCAREfirst
HEALTHCAREfirst provides cloud based technologies and services to improve business and clinical operations for over four thousand home health and hospice providers across the United States. Based in Springfield, MO and one of the fastest growing providers of its kind, the company provides agency and clinical management software, outsourced revenue cycle management services (billing, coding and chart audits), CAHPS surveys, and advanced analytics, in any combination. HEALTHCAREfirst's breadth of solutions offers agencies a single source to improve patient care, create operational efficiencies, increase profitability and simplify CMS compliance. With HEALTHCAREfirst, agencies can focus on patients instead of paperwork. For more information call 800.841.6095 or visit the company's website at http://www.healthcarefirst.com.