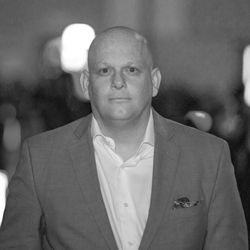 We are thrilled to be participating in this world class event once again!
Toronto, Ontario Canada (PRWEB) May 03, 2017
IT Chronicles Media Inc., the innovative media company that combines traditional media coverage with event promotion of leading technology events and industry leaders will be participating at Knowledge 17, May 7–11, 2017, at the Orange County Convention Center, Orlando, FL. This is the annual ServiceNow event for service management professionals using enterprise-cloud services to change the way people manage work in the enterprise. Knowledge 17 is the largest global event for technology leaders focused on enterprise-service management and cloud-based technology.
"We are thrilled to have been invited back for our 3rd consecutive year at Knowledge 17," said William Goddard, CEO, IT Chronicles Media Inc. "Our Ten-in-Tech interviews are quickly becoming a highly-anticipated opportunity for vendors and industry experts to provide their unique perspectives and insights at the many events we attend."
Industry thought leaders Carlos Casanova, Kirstie Magowan and Shane Carlson will host this year's panel discussion. The combination of their extensive experience and probing questions will stimulate interviewees to share very valuable insights during informal conversations about the challenges IT professionals face day-to-day.
"Attending key events, such as Knowledge 17, would not be possible without significant support from sponsors and event management. This year, ServiceNow, Blazent, Kepner-Tregoe and Service-Flow, leading global technology and service companies, will be supporting our reporting," said Goddard.
Vendors or PR agencies representing clients in attendance at Knowledge 17 are invited to contact IT Chronicles Media to arrange for their clients to participate in one of the panel discussions. It's a great opportunity to position their clients as industry leaders in a casual conversation format.
About ServiceNow
Your enterprise needs to move faster, but lack of process and legacy tools hold you back. Every day, thousands of customer requests, IT incidents, and HR cases follow their own paths—moving back and forth between people, machines and departments. Unstructured. Undocumented. Unimproved for years. With the ServiceNow® System of Action™ you can replace these unstructured work patterns of the past with intelligent workflows of the future. Now every employee, customer and machine can make requests on a single cloud platform. Every department working on these requests can assign and prioritize, collaborate, get down to root cause issues, gain real‑time insights and drive to action. Your employees are energized. Your service levels improve. And you realized game‑changing economics. Work at Lightspeed™. To find out how, visit http://www.servicenow.com.
About Blazent
Blazent is the leader in Data Integrity Solutions. We provide the insight needed to improve decision making and business outcomes for IT Operations, Security, and Internet-of-Things. Blazent enables enterprises and Managed Service Providers with complete and accurate information across the broadest range of data sources. Reach us at sales(at)Blazent(dot)com
About Kepner-Tregoe
For almost 60 years, Kepner-Tregoe has empowered thousands of companies to solve millions of problems. We provide a data-driven, consistent, scalable approach towards Incident, Problem, and Change Management to deliver a world-class customer experience and increase IT stability by reducing downtime, issue recurrence and the cost of service.
Kepner-Tregoe provides a unique combination of training and consulting services, designed specifically to reveal the root cause of problems and permanently address your organizational challenges. Our systematic, data-driven approach to problem solving will deliver measurable results to any company looking to improve quality and effectiveness while reducing overall costs.
We empower you to solve problems. http://www.kepner-tregoe.com
About Service-Flow
Service-Flow Corp. is a Finnish software service provider, specializing in developing and producing SaaS solutions for Service Integration. Service-Flow's all-inclusive solution enables outsourcing service buyers and service providers to integrate ITSM tools and digitize service processes by subscribing to Service-Flow SaaS.
About IT Chronicles Media Inc.
IT Chronicles Media Inc. is the first media platform designed to support the needs of technology consumers from the business community while addressing the digital marketing challenges technology vendors face. With its combination of digital content, near-time publishing of interviews from global events and comprehensive products and solutions directory, technology vendors and events can leverage a single platform to help demonstrate their expertise with thought-provoking content, and be easily accessible to the technology marketplace buyers. To Learn more, contact sales(at)itchronichles(dot)com or visit http://www.itchronicles.com.