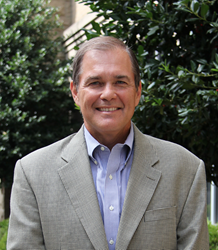 We are excited to grow our surfacing business with this additional company to serve our customers.
Chattanooga, TN (PRWEB) May 02, 2017
PlayCore Holdings, Inc. (PlayCore), a leading designer, manufacturer, and marketer of a broad range of play and recreation products, today announced the acquisition of Sport Surface Specialties (SSS).
With a diverse selection of surfacing products for play, trails, waterparks, and more, SSS provides durable, attractive surfacing options to recreation facilities, including poured rubber, bonded rubber, and turf. The company takes great pride in its ability to serve each customer's unique design vision and site requirements.
PlayCore CEO and President, Roger Posacki stated "We are excited to grow our surfacing business with this additional company to serve our customers. With Sport Surface Specialties' eastern headquarters, we're able to increase our overall national presence in the recreational surfacing market.
"We've had the opportunity to work with PlayCore on several play and recreation environments, and are excited about becoming part of such a well-respected company," added Chris Kunkel of Sport Surface Specialties.
Day-to-day operations will continue from the SSS headquarters in East Aurora, NY.
About PlayCore
PlayCore helps build stronger communities around the world by advancing play and recreation through research, education, and partnerships. The company infuses this learning into its complete family of brands. PlayCore combines best-in-class planning and education programs with the most comprehensive array of play and recreation products available to create solutions that match the unique needs of each community they serve. Learn more at http://www.playcore.com
About Sport Surface Specialties
Sport Surface Specialties is a provider of surfacing options for the play and recreation market. They serve municipalities, schools, day care centers, homeowners associations, and many other organizations. Their surfacing products are IPEMA certified, ADA and ASTM compliant, and feature the use of recycled products to help our world be a better place. For more information, log on to http://www.sportsurface.net.