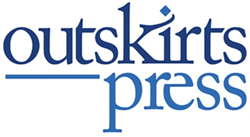 The Pick Your Best Discount promotion gives self-publishing authors the power to choose the offer that saves them the most money. The offer runs through the end of May.
Denver, CO (PRWEB) May 02, 2017
Outskirts Press, the #1-rated self-publishing company according to Top Consumer Reviews, is putting control directly in the hands of self-publishing authors in May. All month long, authors who publish with Outskirts Press will have the power to choose their own discount deal:
15 percent off Ultimate or Full-Color publishing package
(by using promo code Save15pct at checkout)
OR
10 percent off the package and everything else purchased with it
(by using promo code Save10Bundle at checkout)
While a 15 percent discount might seem like an obvious choice, those who need a comprehensive publishing package and additional optional services could see greater savings with a discount on the entire purchase. For example, an author who selects 15 percent off Full-Color Publishing package will save about $254. This is a significant savings on an inclusive book-publishing bundle. But what about authors with specific post-publication marketing needs, or other special requests?
For illustration purposes, suppose that same author ordered the Full-Color package and the Global Book Tour from Outskirts Press' book marketing options. This author could stick with the 15 percent discount on his publishing package and save $254, or he could select 10 percent off his entire purchase for a savings of nearly $290.
Prospective authors can receive free assistance from Outskirts Press on choosing the package and optional services that best suit their publishing and marketing needs and save the most money during the promotional period. Authors can call an Outskirts Press Publishing Consultant at 1-888-672-6657 (OP-BOOKS), or use the live chat option on http://www.OutskirtsPress.com to learn more.
About Outskirts Press, Inc.: Outskirts Press helps authors develop and publish high-quality books by offering exceptional design, printing, publishing, distribution, and book marketing services. Top Consumer Reviews ranks Outskirts Press #1 because they are passionate about delivering outstanding customer service, affordable pricing, industry-leading royalties, and a team of hands-on, US-based publishing experts. At http://www.outskirtspress.com you can publish your book, your way, today.
# # #
Outskirts Press, Inc., 10940 S. Parker Road - 515, Parker, Colorado 80134
http://outskirtspress.com 1-888-OP-BOOKS