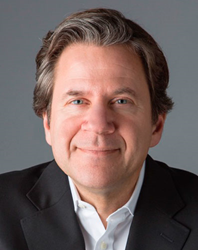 (PRWEB) May 02, 2017
Media Contact
Steve Doherty, Executive Director,
Kalamazoo Valley Community College Foundation
269-488-4442 or sdoherty(at)kvcc(dot)edu
Tickets are still available for the Kalamazoo Valley Community College Foundation's Opportunities for Education Scholarship Fundraising Dinner. Dave Zilko will take center stage at the May 9 event which is a primary source of funding for Kalamazoo Valley students with financial needs.
Zilko is a founder of the Garden Fresh Gourmet salsa line and an equity partner in and CEO of FUEL Leadership, a digital media property that organizes premiere business events. More than 20 years ago, Zilko took over an unassuming startup, a fresh salsa company founded in the back of a bankrupt restaurant, from the unlikeliest of places, Detroit. Despite operating in a mature industry with a team that had virtually no formal training or formal education, he applied a unique, counterintuitive style and grew it into the largest brand of fresh salsa in the United States.
He recently engineered its sale to a Fortune 500 company for almost a quarter billion dollars. His experience as an entrepreneur and with Garden Fresh is chronicled in a national bestselling book, "Irrational Persistence; Seven Secrets That Turned a Bankrupt Startup into A $231,000,000 Business."
Zilko has been an entrepreneur for more than 25 years and is on a mission to help people lead the lives they've imagined for themselves, regardless of what stage of their career they might be in, or their circumstances.
Also at the OFE dinner, local attorney Paul Abrahamsen will receive the Distinguished Alumni Award from the college. Abrahamsen received an associate degree in liberal arts from Kalamazoo Valley in 1978. In 1980 he graduated from Western Michigan University with a bachelor's of business administration, accounting and finance degree, and in 1983, he earned a juris doctor degree from the Claude W. Pettit College of Law at Ohio Northern University.
Abrahamsen has a private law practice and is also the pro bono director of Legal Aid of Western Michigan. He will accept the award via video. "Having those at the dinner be able to see and hear his brief words of acceptance will be powerful," said Denise Thomas, coordinator of alumni affairs for Kalamazoo Valley. She explained that Abrahamsen was selected to receive the award because of his passion for law and to the pro bono work he has done for more than 30 years.
This is the 13th year that the Foundation has sponsored the OFE. According to Steve Doherty, executive director of the Kalamazoo Valley Community College Foundation, the need for financial aid among students has continued to rise steadily. In 2015-16, Kalamazoo Valley Community College processed 14,122 requests for financial aid. Of those requests, only 41 percent, or 5,775 students received some form of financial aid. The number of financial aid applications continues to increase each year and the Foundation's scholarship fund is one way the college works to meet student needs.
The dinner runs from 5:30 to 8:30 p.m. at the Radisson Plaza Hotel and Suites in downtown Kalamazoo. The pre-event reception begins at 5:30 p.m., followed by dinner and the program which concludes at 8:30 p.m.
Tickets are $160 for individuals and $75 each for students. Sponsor tables that seat eight are available for $1,600. To order tickets, go to http://www.kvcc.edu/foundation. For more information about the event and the Kalamazoo Valley Community College Foundation, contact Executive Director Steve Doherty, 269.488.4442 or email: sdoherty(at)kvcc(dot)edu.