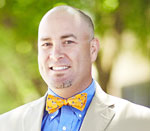 The public needs educated legal commentators to help to explain to business and individuals what these [U.S. Supreme Court cases] will mean for them going forward.
Atlanta, Ga. (PRWEB) May 02, 2017
With the U.S. Senate on April 10 having confirmed Justice Neil Gorsuch, the Supreme Court has nine justices for the first time in more than a year and is currently hearing oral arguments. Beginning in May, it will meet at 10 a.m. Eastern every Monday to release opinions, including some cases of which the court has waited to hear until a new justice was confirmed following the death of Justice Antonin Scalia in February 2016.
Available to provide commentary on the Supreme Court's opinions is attorney Simon Bloom, who has tried high-stakes civil matters at both the state and federal level throughout the nation. Nationally recognized as a leading litigator and student of constitutional law, Bloom has served for nine years as an adjunct professor at Emory University School of Law and has been interviewed multiple times by Atlanta television news stations and print media.
Please let us know if we may connect you with Bloom for an interview this week.
"The court will soon be releasing a number of important decisions on matters that will carry great impact throughout our polarized nation," Bloom said. "The public needs educated legal commentators to help to explain to business and individuals what these cases will mean for them going forward."
Bloom, whose political and legal beliefs most align with the philosophy of libertarianism, has a sharp mind and gift for expression, distilling the highly technical to the easily digestible, making him an ideal legal commentator. He can inform readers, listeners and viewers with his analysis on important issues before the country, including:
High-Profile Civil Cases

Masterpiece Cakeshop Limited v. Colorado Civil Rights Commission. The court must decide whether Colorado's public accommodations law can compel a business to violate sincerely held religious beliefs about marriage or whether the First Amendment provides a defense.
Trinity Lutheran Church of Columbia, Inc. v. Comer. This case, which involves the separation of church and state, recently received scrutiny from The New York Times editorial board. The state of Missouri denied a grant of public funds for a playground to be built a church. If the church, which is arguing that the state violated the First Amendment and Equal Protection Clause of the 14th Amendment, wins, the case could have implications for the direction of state funds to churches well beyond playgrounds.
Bank of America Corp. v. City of Miami. In a case that has its roots in the financial crisis of 2008 and 2009, the court ruled 5-3 on May 1 that the City of Miami can sue Bank of America and Wells Fargo under the Fair Housing Act for predatory lending.
High-Profile Law-and-Order Cases

Moore v. Texas. A case that could decide with the State of Texas must apply commonly used medical standards adopted by most other states when determining whether defendants with intellectual disabilities may be put to death.
Lewis v. Vasquez. Whether police officers can stop vehicles for searches, using drivers' out-of-state residency as the legal reason for the search. This case involves a Colorado motorist who was pulled over by Kansas Highway Patrol officers, who used the idea that marijuana is legal in Colorado as the basis for their search.
For more information on Bloom, please visit http://www.bloomsugarman.com/professionals/simon-h-bloom-partner/