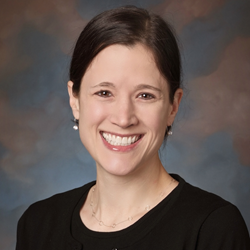 Clinical data registries will play a central role in the Quality Payment Program. Understanding federal regulations and registry data flow will be critical for success.
Fort Collins, CO (PRWEB) May 03, 2017
With its passage in 2015, the Medicare Access and CHIP Reauthorization Act (MACRA) established a new value-based reimbursement system called the Quality Payment Program (QPP). To be successful under the QPP, both providers and stewards of registries through which some will report require a clear understanding of the legislation and the accompanying rules. On May 11, 2017, Dr. Emily Richardson will be presenting a discussion titled "MACRA/MIPS: Deep Dive" at the 2017 National Clinical Registry Conference co-produced by the National Quality Registry Network (NQRN) and the Council of Medical Specialty Societies (CMSS). This talk will take a thorough look into MACRA/MIPS and highlight areas of special importance for registries, their developers, and stakeholders. Dr. Richardson chairs the Anesthesia Quality Institute's Practice Quality Improvement Committee and also serves as co-chair of the NQRN QCDR committee. She is also recognized as a contributor on two reference documents posted as part of the NQRN Resources page (MACRA Final Rule: Deep Dive for Registries, Qualified Clinical Data Registries in MACRA) and was the primary source in a recent article in Anesthesiology News (AQI: Value Measures You Should Be Reporting).
QCDRs are CMS-approved entities that collect medical and/or clinical data for the purpose of patient and disease tracking to foster improvement in the quality of care provided to patients. The MACRA proposed rule expands the role of QCDRs in the new CMS Quality Payment Program (QPP).
Encompass Medical Partners, LLC is a medical management company that offers full-service solutions based on the specific needs of physician practices.