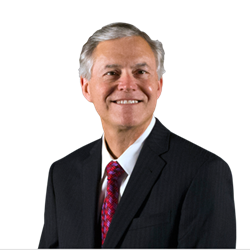 "Opportunity is found not in the consensus but in the contrarian."
Houston, Texas (PRWEB) May 04, 2017
Houston-based CORDA Investment Management, LLC, was recently recognized by both Barron's and Forbes as one of the Top Advisors in the United States. These prestigious awards are given only to the best in the nation—there are 1200 total on Barron's list and only 200 total on the Forbes roster.
Since 1999, CORDA has earned the trust of more than 1000 families nationwide with its strong contrarian approach to investment. Pioneered by Benjamin Graham and Warren Buffett, among others, the contrarian approach focuses on investing in companies that have temporarily fallen out of favor with Wall Street. These are solid businesses with excellent long-term prospects that are currently trading at a discount.
CORDA consists of advisors, not brokers, who pride themselves on honoring their fiduciary responsibility to their clients. As a fee-only investment firm, they customize each client's portfolio according to that client's needs and desires, from retirement income to philanthropy.
Those who are interested in beginning a long-term professional relationship with a contrarian investment firm that they can trust for a lifetime are invited to contact the nearest office directly:
Corda Investment Management (headquarters)
8955 Katy Freeway, Suite 200
Houston, Texas 77024
(855) 439-0665
Corda Investment Management - Dallas
15660 N. Dallas Parkway, Suite 1425
Dallas, TX 78746
(469) 453-6498
Corda Investment Management - Austin
1101 S Capital of Texas Highway, Building G, Suite 150
Austin, TX 78746
(512) 518-6849
About Corda Management
CORDA Investment Management, LLC is an investment advisory firm that provides wealth management services for clients nationwide. CORDA's headquarters is in Houston, and the firm also has offices in Austin and Dallas. To learn more, visit http://cordamanagement.com or call (855) 439-0665.