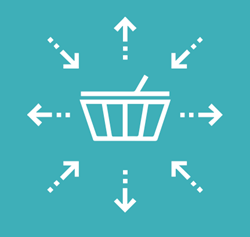 Washington, D.C. (PRWEB) May 08, 2017
Skylight Intelligence, a multidisciplinary professional services company, has released a comprehensive report on digital command centers available for download on their website.
Digital command centers are a secret weapon for any organization looking to better understand and engage with customers. This approach to consuming and acting on customer data lets brands efficiently track digital data and assists with quick responses across many channels from help desk to other marketing assets, which helps maintain company reputation and improve customer experiences. Digital command centers have the ability to link together multiple parts of the business, including marketing, sales and customer support.
Because of the vast amount of use cases, managing a command center can be a challenge. Skylight's latest report was created as the authority on deployment and efficient management of these centers, along with practical use of customer data across a wide variety of industries. Skylight, with assistance from Ipsos, the world's third largest market research company, interviewed representatives from 16 organizations that have established digital command centers to better understand trends and variances across different entity types and share these findings.
The full report includes detailed information on the five stages of development for digital command centers, the value of the command center approach at each stage, considerations for improving your digital command centers and more.
Download the full report:
Improving Customer Experience through Digital Command Centers
This is Skylight Intelligence's second report for the year. They also released the 2017 U.S. Economic Flash Report this past February.
About Skylight Intelligence
Skylight Intelligence is a multidisciplinary professional services company committed to redefining their industry. The Skylight team has delivered evidenced-based services and solutions to several of the world's largest organizations across the commercial, government and not-for-profit sectors. Our team of seasoned professionals utilizes several advanced proprietary frameworks and methodologies to deliver practical strategies and unique insights to our clients. To learn more about Skylight Intelligence, visit http://skylightintel.com/