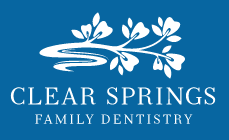 Kyle, TX (PRWEB) May 02, 2017
People who are missing teeth in Kyle, TX, currently do not need a referral to take advantage of state-of-the-art tooth replacement options offered by Dr. David McIntyre. He recommends the All-on-4® dental implants technique as a leading alternative to traditional dentures to provide patients with long-term, oral health benefits and an aesthetically appealing smile.
When a person loses a tooth to trauma or gum disease, the bone begins to degrade as the natural tooth root is no longer there to stimulate growth. Within a year, many will experience significant bone loss that can spread to affect surrounding teeth and even lead to a change in facial structure. While removable dentures replace missing teeth, allowing a person to regain some function and providing some relief from self-consciousness over a toothless smile, they cannot stop this detrimental process.
Dental implants provide a preferred solution because they are anchored by a post that is placed in the bone. It fuses to the jaw and creates the same stimulation provided by natural roots, promoting healthy bone density growth. When a person does not immediately opt for this solution, the weakened bone may eventually be unable to support the post of the implant. Dr. McIntyre may recommend bone grafting procedures to rebuild this area before receiving implants, however, he also encourages patients to consider the benefits of the All-on-4 implant technique. This permanent replacement of an upper or lower arch of teeth requires only four posts to support a custom prosthetic, thus eliminating the need, in some cases, for bone grafting procedures. Through a thorough examination of the structures below the gum line, Dr. McIntyre identifies the positions where the jaw can support a post. In most cases, just four implants are necessary to provide a strong foundation to secure the prosthetic and provide long-lasting stability.
Anyone can make an appointment with Dr. McIntyre to discuss the benefits of All-on-4® dental implants at his practice, Clear Springs Family Dentistry, by calling 512-268-4011. More information about permanent replacement options for missing teeth in Kyle, TX, is available on his website at http://www.clearspringsdentistry.com.
About the Practice
Clear Springs Family Dentistry is a general dental practice offering personalized dental care to patients in Kyle, TX. Dr. David McIntyre is a dentist who values building relationships with each of his patients to truly understand their unique needs and help them reach the healthy smile they deserve. Dr. McIntyre offers a wide variety of services including dental implants, cosmetic dentistry, periodontal treatments, dental crowns and pediatric dentistry. To learn more about Dr. McIntyre or the services he offers, please visit http://www.clearspringsdentistry.com or call 512-268-4011 to schedule an appointment.