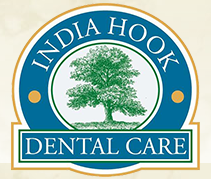 Rock Hill, SC (PRWEB) May 02, 2017
Drs. Jennifer Houck, Lauren Smith, and Heather Johnson, noted dentists in Rock Hill, SC, are now accepting new patients for leading and comprehensive cosmetic dentistry, without a referral. Patients can now seek many cosmetic dentistry procedures using modern, convenient and long-lasting techniques including teeth whitening, custom dental crowns, dental implants and ClearCorrect orthodontics.
The goal of cosmetic dentistry is to reach an aesthetically appealing look while also maintaining and improving proper oral function. One of the most popular and effective cosmetic treatments is teeth whitening. This involves using professional whitening to help break down the stains of the teeth. Dental professionals can use highly concentrated whitening materials as well as dental lasers to help aid in the whitening process, which makes it much more effective in a shorter period of time. ClearCorrect, an orthodontic treatment that uses clear aligners, is also a common cosmetic treatment. It can correct the alignment and position of the teeth to help patients have a more even smile that is also easier to clean.
Custom dental crowns are another common component of cosmetic dentistry. They are a cosmetic restoration that is primarily used to improve the shape of the tooth or lend it strength. When they are effectively crafted, they are made using high-quality porcelain, metal, or a combination of the two. They are often difficult to get just right, so it is essential that patients seek care from an experienced dentist in Rock Hill, SC when they receive dental crowns.
India Hook Dental is also experienced in providing patients with complete smile makeovers, including temporomandibular joint (TMJ) treatment and permanent dental implants. As experienced dentists in Rock Hill, SC, they know that the quality of a smile can have an effect on many areas of a person's life and should not be neglected. Something as simple as teeth whitening can improve self-confidence. Contact the India Hook Dental Care team at 803-324-7640 to schedule an appointment.
About the Practice
India Hook Dental Care is a general and cosmetic dental office offering personalized dental care to patients in Rock Hill, SC. The entire team takes pride in putting a smile on each one of their patient's faces and understands that staying up-to-date on the latest advancements in dentistry will help them provide the highest level of care. To learn more about the doctors and team at India Hook Dental Care, or the services they offer, please visit their website at http://www.indiahookdental.com or call 803-324-7640 to schedule an appointment.