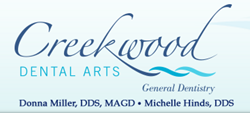 Waco, TX (PRWEB) May 03, 2017
Dr. Donna Miller is excited to serve her community by attending the recent Texas Dental Association Legislative Day in Austin, where she spoke with state legislators about dental health measures that would provide protections and benefits for patients. As a committed and passionate dentist in Waco, TX, Dr. Miller participates in educational courses that focus on the latest advancements in the techniques, technology and procedures for general and cosmetic dentistry, such as minimally invasive laser gum surgery.
For any dentist in Waco, TX, graduation from dental school should only be the first step into the field. From there, experience, education and the promotion of advancements in dentistry should be ongoing. Dr. Miller takes these responsibilities seriously, holding memberships with many professional organizations, including the Texas Dental Association. Through this group and others, she networks with other dentists, educators and advocates to improve dentistry services to individuals in Texas. Privacy issues and regulations are important factors in dental health, and by bringing these to the attention of legislators, Dr. Miller promotes safe practices to ensure that people throughout the state are able to receive the treatment and care that they deserve.
Scientists and researchers continue to develop methods of treating oral health issues that reduce pain and trauma while improving patients' chances of full and speedy recoveries. Dr. Miller is proactive in educating herself on the latest, modern techniques for her practice. Through professional instruction and certifications, she is able to invest in state-of-the-art equipment such as the BIOLASE WaterLase® Epic™, iPlus™ and MD™ lasers. These systems effectively replace many of the traditional tools in order that patients achieve proper oral health more easily and with their comfort in mind.
People who are currently seeking a dentist in Waco, TX, who consider patient care and comfort and the highest priority can call 254-870-9026 to schedule an appointment with Dr. Miller. More information about the general and cosmetic treatments and techniques available at her practice, Creekwood Dental Arts, is available at CreekwoodDentalArts.com.
About the Practice
Creekwood Dental Arts is a general dental practice offering personalized dental care to patients in Waco, TX. Drs. Donna G. Miller and Michelle Hinds provide an array of services with state of the art technology. Dr. Miller has been honored to receive The Mastership Award from the Academy of General Dentistry, the highest and most respected award in general dentistry. To learn more about Drs. Miller and Hinds or the services they offer, please visit their website at CreekwoodDentalArts.com or call 254-870-9026 to schedule an appointment.