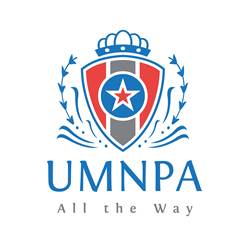 Newport Beach, CA (PRWEB) May 04, 2017
UMNPA has announced today the launch of their new website at http://www.umnpa.org. "We are truly excited about our new website which will allow us to reach the veterans that we serve," says Indigo Allendorf founder and president of United Mission for Nonprofits of America. "The goal of our new website is to make it even easier for us to provide services and interact with veterans that need our help. Over the next few weeks, we will be releasing a new interactive platform for support and videos," says Allendorf.
About UMNPA- United Mission for Non Profits of America is a registered 501(c)3 Non-Profit. United Mission for Nonprofits of America, http://www.umnpa.org, is dedicated to the military community both past and present who serve and sacrifice for our country. By providing them with items that contribute to their morale and well-being as well as the much needed assistance after they have sacrificed for our freedoms, we present a united front to our deployed military by supporting them as individuals, for every one of them.
About Room 21 Media, Inc - Room 21 Media, Inc. http://www.room21media.com, based in Costa Mesa, California, provides digital content services such as Web Development, Social Commerce Platform development, video production services, and e-commerce services to commercial and non-profit clients.