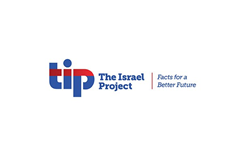 WASHINGTON (PRWEB) May 03, 2017
Join The Israel Project TODAY at 10 a.m. EST as Middle East experts Jonathan Schanzer, Senior Vice President at the Foundation for Defense of Democracies (FDD), and Grant Rumley, Research Fellow at FDD, conduct an on-the-record conference call with journalists to analyze the first meeting of Palestinian Authority President Mahmoud Abbas and U.S. President Donald Trump.
What:
On-the-record conference call with Foundation for Defense of Democracies' Jonathan Schanzer and Grant Rumley
When:
TODAY: Wednesday, May 3rd @ 10:00am EST
Dial-in Instructions:
US Dial-in:
1-866-710-0179
Outside US Dial-in:
1-334-323-7224
Passcode:
3067
This call is on-the-record. If you plan to call in, please RSVP to events(at)theisraelproject(dot)org with your questions.
About the speakers:
Since joining the Foundation for Defense of Democracies in February 2010, Dr. Jonathan Schanzer has been singularly focused on ensuring that FDD delivers not only accurate and timely research, but also research that is useful to decision makers inside the Beltway, across America, and around the world. Dr. Schanzer brings solid scholarship and public policy credentials to his job of overseeing FDD's research.  He worked as a terrorism finance analyst at the U.S. Department of the Treasury, where he played an integral role in the designation of numerous terrorist financiers. A former research fellow at the Washington Institute for Near East Policy, Dr. Schanzer has studied Middle East history in four countries. He earned his Ph.D. from King's College London, where he wrote his dissertation on the U.S. Congress and its efforts to combat terrorism in the 20th century. Dr. Schanzer is part of the leadership team of FDD's Center on Sanctions and Illicit Finance, which provides policy and subject matter expertise on the use of financial and economic power to the global policy community.
http://www.defenddemocracy.org/about-fdd/team-overview/schanzer-jonathan/
Grant Rumley is a research fellow at the Foundation for Defense of Democracies, where he focuses on Palestinian politics. Mr. Rumley has been published in leading international media outlets, including Foreign Affairs and Foreign Policy, and contributed commentary to The New York Times, Reuters, and Newsweek. He is the author of the 2015 FDD report "The Race to Replace Mahmoud Abbas: Understanding and Shaping Palestinian Succession." Prior to joining FDD, Mr. Rumley was a visiting fellow at Mitvim, The Israeli Institute for Regional Foreign Policies, where he authored, "Back to Basics: The Evolution of the Palestinian UN Campaign." While in Jerusalem, Mr. Rumley also founded and edited The Jerusalem Review of Near East Affairs. Previously, Mr. Rumley served as a consultant in Washington on issues related to counter-terrorism, the Middle East, and war-gaming strategies. Mr. Rumley has an MA in Middle East Studies from the Hebrew University of Jerusalem and a BA in International Relations from Michigan State University. In 2010, he studied Arabic at the University of Alexandria, Egypt, and from 2012-2013 was a Rotary Ambassadorial Scholar.
http://www.defenddemocracy.org/about-fdd/team-overview/grant-rumley/
The Israel Project is a nonprofit, nonpartisan, educational organization that provides factual information about Israel and the Middle East to the media, policymakers and the public. Visit http://www.theisraelproject.org for more information.