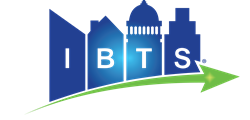 Ashburn, VA (PRWEB) May 03, 2017
The Institute for Building Technology and Safety (IBTS), a 501(c)(3) non-profit organization, partnered with the American Planning Association (APA) to conduct the Community Planning Workshop during the 2017 APA National Planning Conference. This workshop will provide a firsthand look at one community damaged by Super Storm Sandy as well as the opportunity for participants to find unique solutions to the community's recovery.
The Community Planning Workshop takes place on Saturday, May 6th, and will give participants an in-depth look into the strategic view at Howard Beach, south of Queens, NY. Howard Beach is surrounded by water – Jamaica Bay to the south and two tributaries, Shellbank Basin and Hawtree Basin, to the east and west. In 2012, the storm surge from Super Storm Sandy entered Howard Beach through the two basins and caused flood damage to nearly every home in this low-lying community, cutting power to the area for over three weeks.
Sandy is an extreme example, however, the area continually experiences flooding from regular wind and rain events and tidal movements. The need to find and employ a range of solutions to combat flooding is critical for residents and business owners.
This workshop will begin at Saint Barnabus Church, which had extensive damage from Super Storm Sandy, but has since been revived. Senator Joe Addabbo Jr., a life-long resident of Howard Beach, will kick off the event by speaking directly to the workshop participants about the effects Sandy had on his jurisdiction. Sen. Addabbo will be followed by a representative from the NYC Department of Environmental Protection, a representative from the Natural Resources Defense Council (NRDC), and a City Planner from the NYC Department of City Planning. The workshop pulls planners and other experts from around the country together with residents and Howard Beach stakeholders to identify problems and collaborate to find policy, planning and design-related solutions.
Participants will also go on a walking tour of the community with local residents to gain a better understanding of the challenges the community faces. During the tour, there will also be an opportunity for participants to see a home that IBTS is currently elevating along Howard Beach through the Build it Back (BiB) New York program. The workshop will focus on green infrastructure design and implementation as a sustainable water management strategy to plan for reduced environmental impacts and increased neighborhood resiliency. Examples of green infrastructure include rain overflow management and water retention and diversion.
The objective of the workshop is for participants to work alongside Howard Beach residents and stakeholders to identify flooding solutions and green infrastructure opportunities. Participants will discuss challenges and barriers, both physical and economic, and share applicable approaches, concepts, and ideas from other parts of the country. The ultimate goal of the collaborative workshop is to leave behind helpful ideas and recommendations to the community and the city agencies involved.
"IBTS is pleased to work together with APA to deliver this year's Community Planning Workshop developing real national solutions to storm water issues," says Blake Ratcliff, Director of Economic Development and Disaster Recovery at IBTS. "We hope that this workshop will shed light on the disaster at Howard Beach and foster discussions on the challenges of tidal and storm water management in communities across the nation. In doing so, planners can take these ideas back and implement them in their own communities for increased resiliency."
"This workshop provides a tremendous forum to inform planners across the country how they can integrate innovative green infrastructure approaches with flood hazard mitigation strategies," says Tom Womeldurf, AICP Planner and Director of Federal and State Programs at IBTS.
About IBTS
IBTS is a 501(c)(3) non-profit organization committed to helping communities through quality services that reduce risk, enhance public safety, and improve quality of life. IBTS is headquartered in Ashburn, Virginia with branch offices across the country. IBTS's work is guided by a Board of Directors made up of government officials appointed by five of the most highly respected, grassroots, state and local governmental associations, including the Council of State Governments (CSG), International City/County Management Association (ICMA), National Association of Counties (NACo), National Governors Association Center for Best Practices (NGA Center), and National League of Cities (NLC).