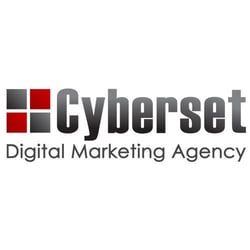 The topics addressed by the event will include training material from Google.
Los Angeles, CA (PRWEB) May 03, 2017
Los Angeles based digital marketing agency Cyberset has teamed up with Google to celebrate National Small Business Week (April 30-May 6) with a free digital marketing boot camp. The boot camp is being held today, March 3, from 1:00 p.m to 4:00 p.m. at the Winnetka Convention Center, located at 20122 Vanowen Street in Winnetka. Anyone in business is invited to participate by visiting the Cyberset web site http://www.Cyberset.com/dmbc.
The topics addressed by the event will include training material from Google on how to:

Get Found on Google Search and Maps
Grow Your Business Online
Promote Your Business with AdWords Express
Make Your Website Work for You
The event will also review seven digital marketing solutions small businesses often overlook and how businesses can utilize them.
About Cyberset: Cyberset Corp is a respected leader in Internet marketing, an area that has become crucial to the success of all companies in all fields. The firm's team is comprised of top-tier Internet marketing specialists, graphic designers, writers, and developers, and it has transformed countless new and moderately successful websites into bustling marketing powerhouses. Cyberset focuses on producing quality content that is fully optimized, which means that its clients rank higher on major search engines than their competitors. As a Premier Google Partner, Cyberset is dedicated to the highest standards of quality and performance on behalf of all our clients.
For more information on how Cyberset can build boost your online presence, call today for a free consultation at 818-962-0730, or contact the company online at http://www.Cyberset.com.