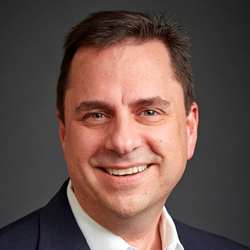 Memphis, TN (PRWEB) May 02, 2017
Garnett Station Partners ("GSP" or "Garnett Station"), an investment firm focused on retail and consumer businesses, today announced that Dominic Bardos has recently joined the firm as Chief Financial Officer. Dominic will provide financial leadership to Cambridge Franchise Holdings, among the largest and fastest growing franchisees in the fast food industry, and Cambridge Auto Group, the largest and fastest growing Maaco auto body franchisee.
Prior to joining Garnett Station, Dominic was Vice President and Divisional Chief Financial Officer for Terminix, the largest operating division within NYSE traded ServiceMaster. Prior to ServiceMaster, Dominic's 28-year career includes numerous operating and corporate level finance roles at casino and hospitality companies with Harrah's, Ameristar, and Hilton. Dominic earned his BBA and his MBA from the University of Memphis.
"We are excited to welcome Dominic to our senior leadership team," said Alex Sloane, Managing Partner and co-Founder of Garnett Station. "Dominic's leadership and experience will build our culture and enable us to accelerate growth," added Matt Perelman, Managing Partner and co-Founder.
About Garnett Station Partners:
Garnett Station Partners is an investment firm focused on retail and consumer businesses. The firm aims to build and grow enduring companies. GSP's affiliates include Cambridge Franchise Holdings, Cambridge Auto Group and Fridababy.
Cambridge Franchise Holdings is a Burger King franchisee with restaurants and associated real estate in Arkansas, Alabama, Indiana, Kentucky, Louisiana, Mississippi, North Carolina, Tennessee, and Virginia.
Cambridge Automotive Group is the largest Maaco ("America's Body Shop") franchisee with growth targeted in California, Texas, Nevada, Arizona, New Mexico, Oregon, Utah and Washington.
Fridababy is a branded distributor and marketer of category-leading baby products focused on health and wellness, including the NoseFrida, the Windi, the NailFrida and the FeverFrida.